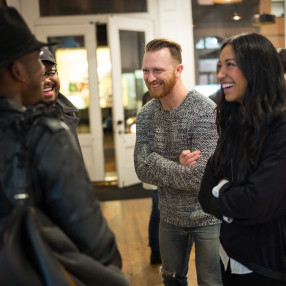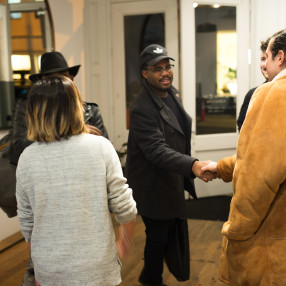 Who We Are
Real God. Real People. Real Purpose.
Revive is a new non-denominational Christian church in NYC with a focus on building genuine community in small group settings.
---
---
Our Services
Service Times
Sunday
02:30pm

-

Team Meetings

05:00pm

-

Bi-weekly Dinners
---
Leadership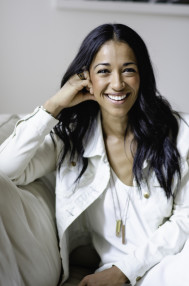 Rhema Trayner
Lead Pastor
Over the past ten years Rhema and Steve have served in various local church leadership positions and roles from worship to administration to pastoring. They believe that Jesus is good news for people everyday; that our lives are meant to be lived in freedom, with purpose. They are passionate about church being more than just a Sunday event; they desire for everyday believers to be equipped to live in the reality of God's Kingdom as a way of life. Steve and Rhema met in 2004 while attending Hillsong Bible College in Sydney, Australia. After completing school they moved to Southern California for several years. During that time Steve started a fashion agency and Rhema pursued further education in the Theology degree program through Alphacrusis College. In 2010 they both felt a distinct calling from God to relocate to New York City. Steve moved his company and later served as a worship pastor while Rhema served in a full-time pastoral role for several years. Over the last four years they've welcomed two daughters into their family, Sparrow Cruz (3.5) and Wylde Joy (11mon). In early 2016 they both felt God ask them to pioneer a new church movement in New York. After being released by their prior pastors and elders, they began their journey in June of 2016. Rhema and Steve are both ordained pastors through The River Network and are supported by an external board of diverse pastors and leaders that serve to provide oversight.
---