Encourage and Be Encouraged
Congregations are people trying to live faithfully day to day. Neighbors who find strength for the journey in community. Strangers and brothers, friends and sisters, together.
We build FaithStreet for you.
Be Reminded You're Part of a Community
Stay connected. Share valleys and mountaintops.
NEW PRAYER REQUEST
Please pray for my brother who is leaving for college. - Margaret L.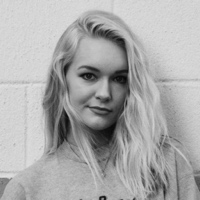 NEW PRAYER REQUEST
Keep Joy Anderson in your prayers as she begins chemo this week - Joe S.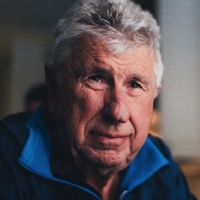 NEW PRAYER REQUEST
I lost my job on Friday. Please pray for God's provision and wisdom as I begin looking for work. - Monica S.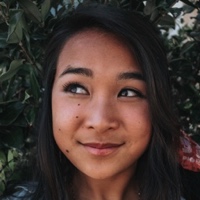 NEW PRAYER REQUEST
I'm feeling stressed about work. Prayers appreciated. - Sam J.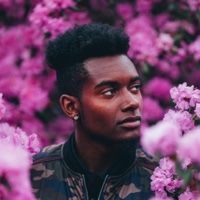 Gain New Tools
Things You Haven't Done Before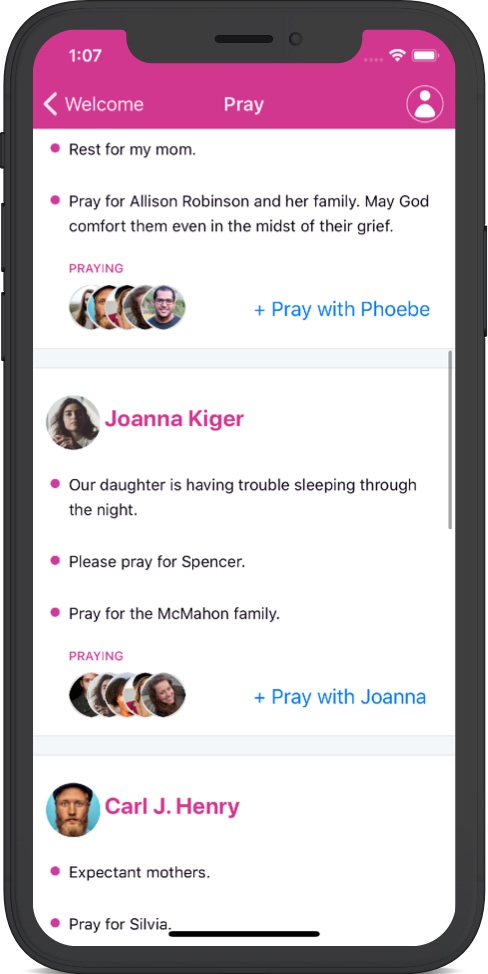 Prayer Cards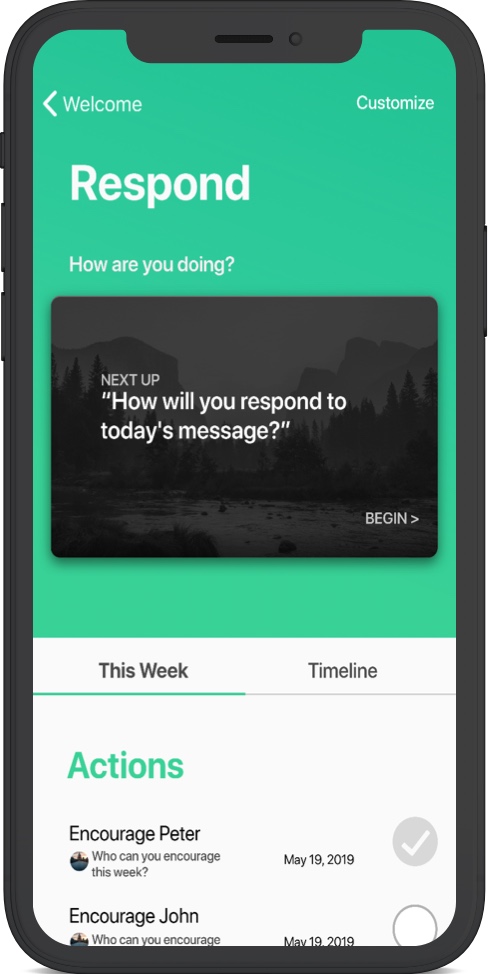 Respond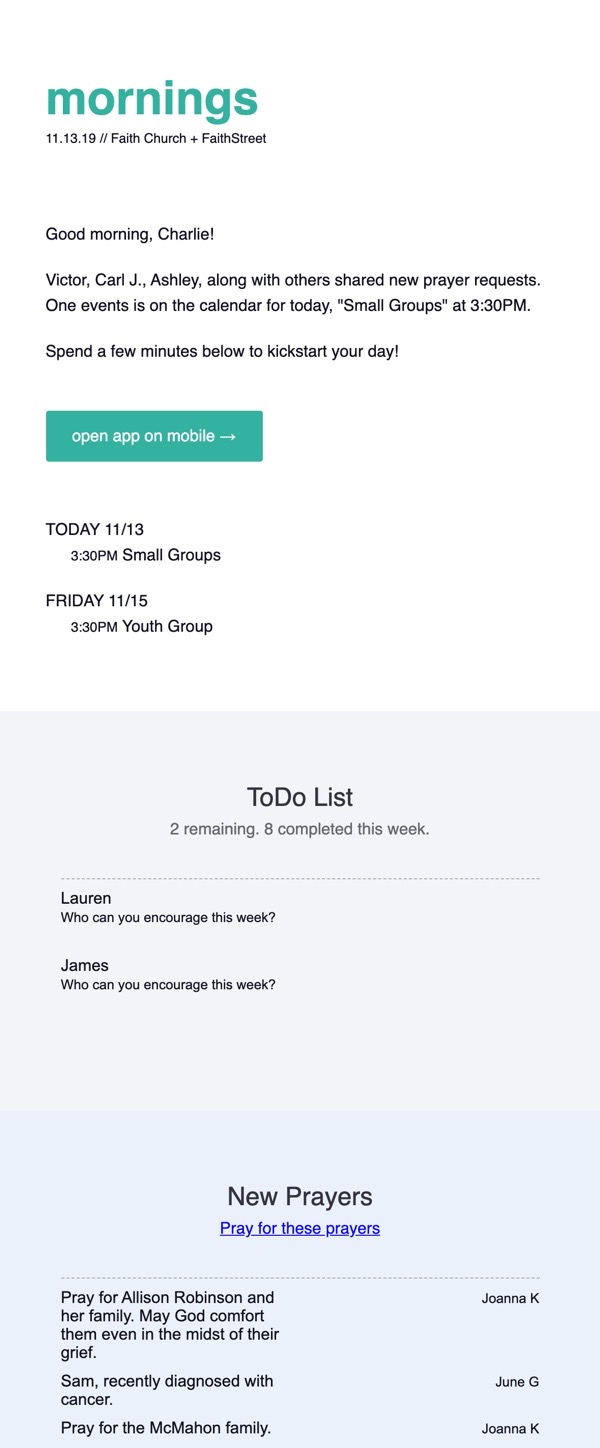 Mornings
Fresh takes on old practices
Things you've always done, differently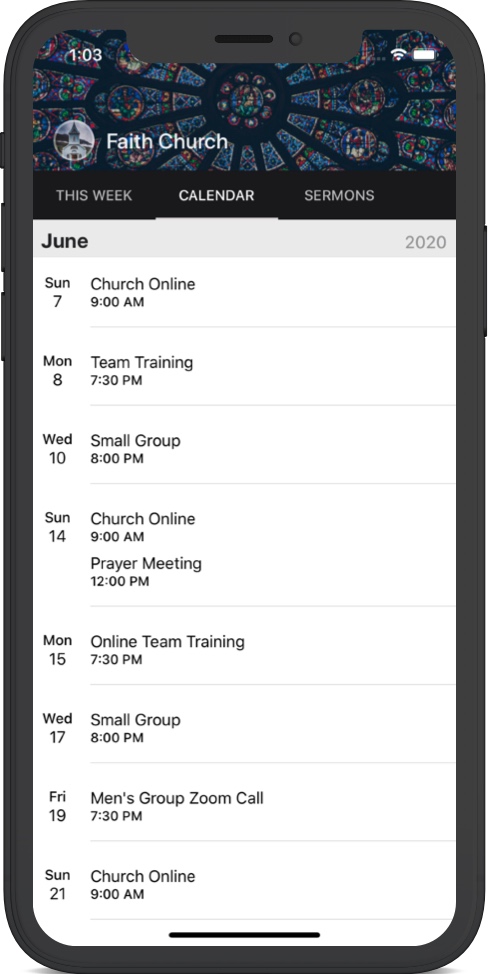 Events
& Announcements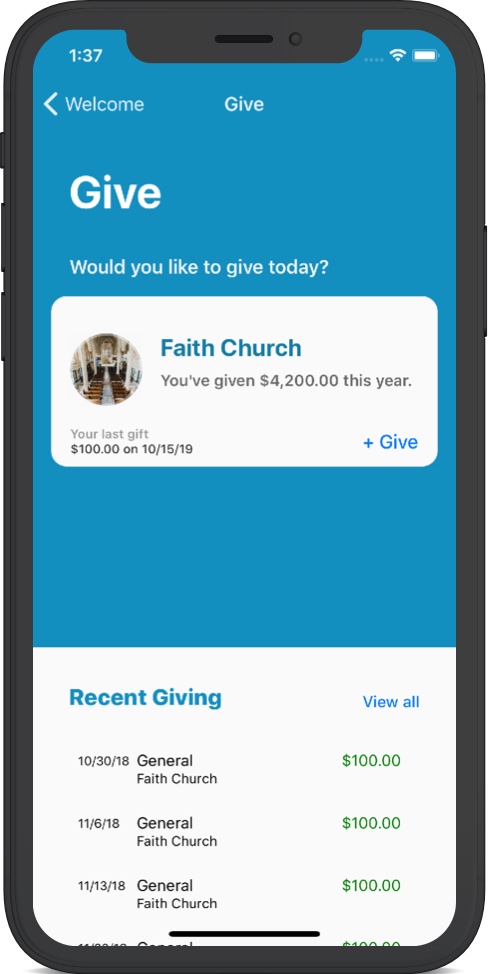 Giving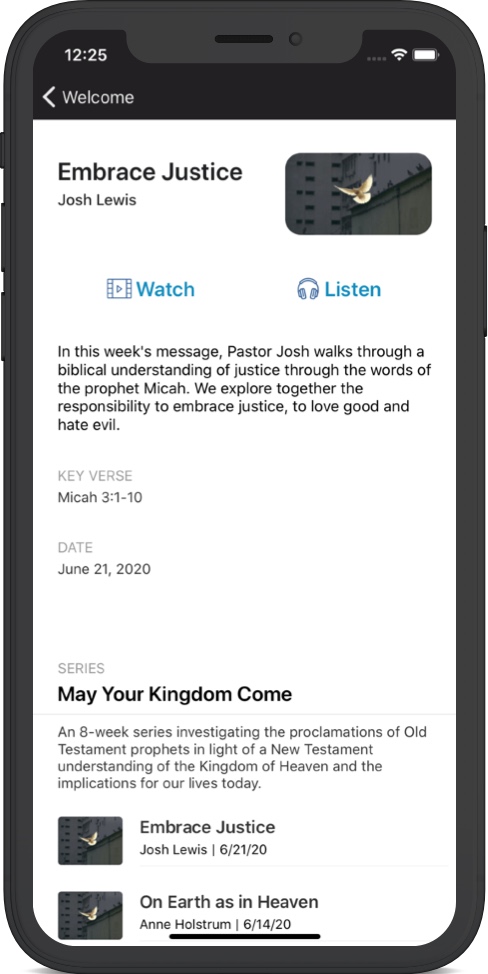 Sermons
Member tested. Leader approved.
What people are saying
Introducing the FaithStreet app has helped our church family stay more connected with each other. The prayer feature is especially useful and our folks are definitely taking advantage of it! Also, very helpful for our leadership to stay informed about the needs in our congregation at any given time. It's great to have announcements, giving, calendar and sermons all in one place!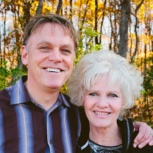 I am really happy with the way that the app works and what it offers right now...I think you have designed a really good product that helps communities stay connected throughout the week.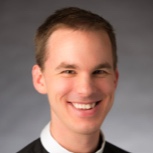 This is great, especially, since we cannot meet together to share needs in person. We also have used the announcement aspect to get timely information to our members.
Would I recommend FaithStreet to you? 100% yes.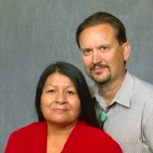 Questions You Might Be Asking
"We already have a website."
Fantastic! For many 21st-century churches, a necessary first step. Your website becomes your digital front door. People are going to go through it on their way to worship, service, prayer, giving, and so on. But like doors, you want guests to keep moving from the entryway to the living room.
"Do we really need an app?"
You might. Do you wish people in your congregation stayed more connected during the week? Would you like help nudging folks towards prayer and engagement with the week's message, all week long? How about giving everyone a copy of the bulletin that they can't leave behind or lose? If so, FaithStreet is at the very least worth a try.
FaithStreet is built from the ground up to help congregations flourish. Many times when an app adopts a church, it becomes an extension of your website. We've built FaithStreet to be an extension of your service.
"But really, does my church really need an app?"
2000+ years of church history suggest that a church can thrive without an app. No contest. But the same is true about cell phones, electicity, and the printing press. Do you really need them? Of course not, but they sure make a lot of things easier. We can help!
Request a Demo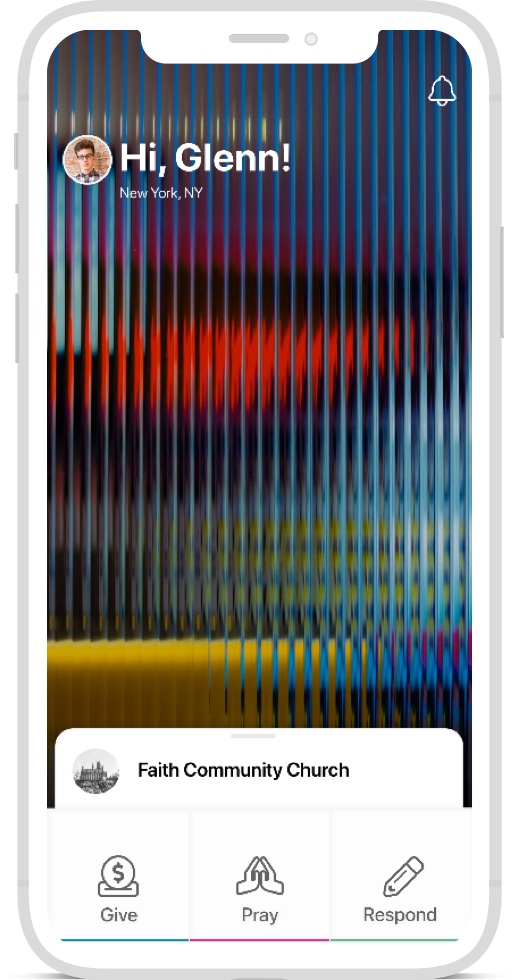 Let us introduce FaithStreet to you. We'll show you how it works and answer any questions you have.
FaithStreet App for Congregations includes:
Plenty of help and support to get you started
Giving (or bring your own!)
Prayer
Reflection
Events calendar
Sermons
Announcements
Dispatches
Pricing to fit your budget
Daily email engagement
And more coming soon.