PCC
Come as you are. It's church...just different. No perfect people allowed.
Powhatan, VA
Who We Are
www.pccwired.net
Look forward to Sunday and rediscover God at PCC.
At PCC, you can be anonymous or known, ask questions or simply listen. Most importantly, you will be respected and accepted, no matter who you are, where you're coming from, or where you are on your spiritual journey.
Not sure about God? That's ok.
Welcome home.
About Us
Our Services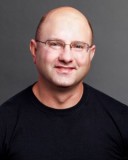 Brian C. Hughes
Senior Pastor