KingsWay Community Church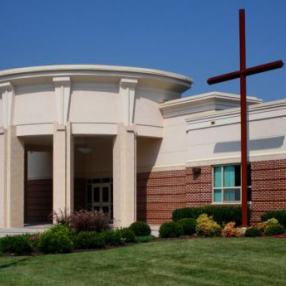 Who We Are
Contemporary, Reformed, Spirit-filled
Our purpose as a local church is simple. We also believe it's rigorously biblical. After all, the local church is God's idea. He gets to decide what our purpose is. Our job is to be faithful to his purpose, not create our own.
Kingsway Community Church exists to help one another enjoy a growing relationship with God by treasuring Christ, pursing authentic community, and loving our neighbors.
---
---
Our Services
Service Times
Sunday
10:00am

-

Contemporary worship & Bible-centered preaching
---
Gene Emerson
Gene grew up in Franklin, a small town in the mountains of eastern West Virginia. After graduating from high school he attended West Virginia University, where in 1975 he heard and was transformed by the Gospel through the ministry of Josh McDowell. The following year Gene sensed a clear call from God to care for His people, and a few weeks later met Liz, an amazing, godly woman studying nutrition at a campus bible study. In 1977 Gene graduated and married Liz, and they moved to the DC area to participate in the founding of what is today Covenant Life Church. He worked for seven years as a pharmacist before joining Covenant Life's pastoral team in 1984. Three years later he returned to West Virginia to serve with childhood friends at Living Faith Church in Franklin. And then, two years later, his family moved to Midlothian, Virginia along with a team of thirty adults to fulfill a long-term dream of planting a church. They've raised their four children, Tim, Bethany, Peter and Anna here in Midlothian, launching them all into successful adulthood.
---
I love everything. The organizational skills the empathy the love tha yiu feel from everyone togetherness a common goal the true Love of Our Lord God sharing without judging sermons helping. Praying for all things thanking Our Lord for His. Sacrifice of His HOLY Son Jesus the exzuberance energy the thought of others in need badly rather than a feeel good for themselves . True Salvation and learning Amen God bless you as you have blessed me