Good Shepherd Lutheran Church
Who We Are
Good Shepherd is devoted to connecting people with God and one another in life enhancing ways. We grow personally and spiritually as we experience God in worship. We learn to communicate with Him through His word and prayer.
General Information
Good Shepherd is a member of the Lutheran Church Missouri Synod. We welcome all ages and as an intergenerational church we offer a Child Development Center as our lead ministry to the community. As an evangelical church we seek to demonstrate love and respect for all persons, regardless of their level of income, gender, age or political orientation, especially those who feel themselves to be unworthy or broken by the trials of life.
---
---
Our Services
Service Times
---
Leadership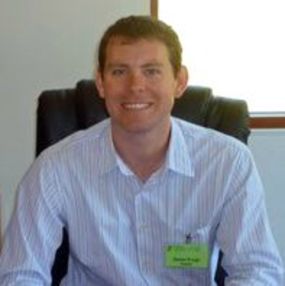 Pastor Dan Prugh
Senior Pastor
As the Senior Pastor of Good Shepherd, my passion is loving people right where they are in life. I previously served as an associate pastor and campus minister at First Lutheran in Gainesville, Florida - Go Gators! I was born and raised in this area and feel blessed that I was able to return to this area and be part of this growing community. I am married to my beautiful wife Jen, and we have an amazing son, Aaron and a beautiful daughter, Anna. When we have the occasional "date night out" Jen and I like to try new restaurants and listen to live music. I spent my college years at Roanoke College, then moved on to Concordia Seminary in St. Louis, Missouri. When I'm not involved in Good Shepherd ministries, I love cycling narrow roads, playing indoor soccer and pick-up ice hockey.
---