New York Chinese Alliance Church (NYCAC)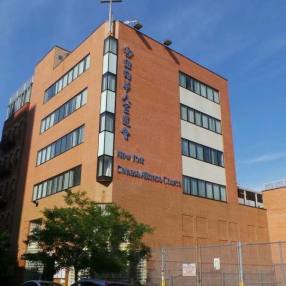 Who We Are
contemporary, Christian Church, Alliance Church, Asian American, Chinese
As a Great Commission church, we strive to empower world missions by sharing the Gospel and expanding God's Kingdom locally and globally. To this end, we help each member establish firm and purpose-driven lives and families.
Mission
"Therefore go and make disciples of all nations, baptizing them in the name of the Father and of the Son and of the Holy Spirit"
- Matthew 28:19
Through various ministries and fellowships, our members connect with one another based on their respective life stages, such as Children, Youth, Single, Married Couples and the Elderly. Through these dynamic relationships, each fellowship, small group, worship service and systematic Bible study actively engage, challenge and support the growth and health of each member.
---
---
Our Services
Service Times
Sunday
09:30am

-

Mandarin Service

10:00am

-

Cantonese 1 Service

10:00am

-

Youth Service

11:45am

-

Cantonese 2 Service

12:00pm

-

English Service
Tuesday
08:00pm

-

Tuesday Evening Mandarin Service
What to Expect
---
---
Please send me link for your online church service and friday bible study group info. Thanks.