Forefront Brooklyn Church
Forefront Brooklyn Church
We are a church dedicated to cultivating a just and generous expression of the Christian faith.
Brooklyn, NY
Who We Are
We are more interested in asking good questions than in having right answers. We believe that everyone regardless of orientation, identity, ethnicity, and tradition is invited to experience and wrestle with what it means to live out the life of a Christ-follower.
We are a church community dedicated to serving each other and restoring neighborhoods, living out the great commandment to love God and love your neighbor as yourself. We look forward to the journey ahead and cannot wait to see how your God-given gifts will help make Brooklyn a better place.
About Us
Leadership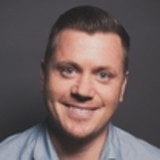 Jonathan Williams
Lead Pastor
I lead Forefront church in Brooklyn. Writer, Huff Post. I'm a Mets and Knicks fan too, so I have that going for me.
Greetings to the Forefront Church. My name is Richard, age 25, nationality Zimbabwe, current location Cape Town South Africa, which is approximately 12500 km from New York. You're Christians so I think it will be easier for you to understand my language. I'm a Christian too, baptised with the Holy Spirit. I believe in the Bible, in Christ, and I did read the entire Bible from Genesis to Revelation and I do revisions. I'm gifted, I have gifts of the Holy Spirit, supernatural gifts and God does talk to me through his word, through dreams, and through the Holy Spirit. It all depends on my spiritual life, when I'm attentive to God I him him more frequently but when I'm just living life the normal way I hear him here and there. Here is the problem, I'll only go to the depth you understand. What I'm saying is true, I have evidence to prove it, but I'm going to cut the story short but going to cut the story short so some details to take note of will be missing. In November 2018, in Zimbabwe, the Holy Spirit told me to go and take permanent residence in New York City before December 2019 for reasons he told me. I tried to go to New York on time but failed because of too many factors, and there were also evil Forces in opposition to my progress. I came to South Africa Cape Town, to raise transport funds for boarding a ship to New York but the only cruise ship to New York is in May next year. I have no contacts in New York, so I need your help to get to New York because I'm still required to go there in the shortest possible time. Let's communicate and see how you can help me apply for a suitable VISA, flight ticket and a way forward. I look forward to hearing from you. +27684017980 is my Whatsapp number. Communication via WhatsApp is much quicker. _God Bless_