Who We Are
Hope Hill church was founded in January of 2015. We are an ultra-exciting faith community of believers that leave the "religion" out in order to focus on a far more important aim: we're interested in authentic knowledge of & relationship with God. Many different types of people attend. This diverse crowd includes people of a broad variety of nationalities, religious backgrounds, levels of spirituality, and walks of life. Our diversity is perfect. This diversity lends to our beauty and creativity — something we are proud of and thank God for.
SUNDAY GATHERING
Our weekly Sunday Gatherings bring an amazing crowd for music, networking, and a life-altering lecture. We come for fun, and we leave either challenged in our faith or highly motivated to go explore more. Welcome to Hope Hill.
Every Sunday || 11AM || 45 Bleecker Street || NoHo (Manhattan) || BDFMNR6 Trains
WEDNESDAY CONNECT GROUPS & EVENTS
Our mid-week and weekend events are also not to be missed, and they include: group skydiving jumps, house parties, hiking trips, relationship workshops, Bible studies, racial unity and reconciliation seminars, dinner events, community banquets for homeless families, international missions and aid trips, and much more. We even have made it our goal for all of us to get to Israel to explore the land where most of the Bible events went down. With all of this said, if you are looking to deepen your faith, wrestle with questions on spirituality, or simply meet great people, this is your place.
About Us
Our Services
Leadership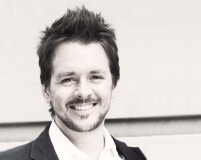 Beau Lee
Lead Pastor
Beau is a professional musician and entrepreneur who spent his 20s touring the nation fronting a pop rock band and running multiple businesses in the city of Madison, WI. His front teeth are still chipped from the many nights of rocking the microphones in venues around the country. To this day, time stands still when he breaks away with his guitar for a songwriting session. His left brain is also continuously active, and Beau is doing graduate work through Michigan State University, working on a Masters of Science in Management, Strategy & Leadership at the Broad College of Business. He uses this education to effectively lead in the non-profit world. He is in his flow when he is collaborating with others to strategize what a better world would look like - and how to do something about it. Beau and Renata volunteered to do aid work for a period of seven months in Gonaives, Haiti following the devastating earthquake in 2010, and they fell into love there. Shortly after returning to the U.S.A., a conversation took place with Renata's father, and Beau and Renata were married four months later. They honeymooned in a small vegetarian village in Amirim, Israel. Beau and his wife moved from Chicago to Boerum Hill, Brooklyn in 2014. They continue to own and manage two businesses in Madison, WI from over 1,000 miles away, and use much of their free time volunteering at the Hope Hill church and other non-profit ventures. In his free time, Beau can be found traveling around the world with his amazing wife, and this year alone they will have visited Israel, Turkey, Greece, Italy, and South Africa. Other hobbies include: studying ancient biblical Hebrew grammar, meeting and partying with old and new friends, going to concerts around the city, "philosophizing," and evaluating a variety of historically-rich ancient Jewish rabbinic commentaries.