Evangelical Free Church of America Churches near Armona, TN
Find a Church
About
Evangelical Free Church of America churches describe themselves with words like casual, friendly, and multigenerational.
Popular church music styles include contemporary, traditional hymns, and passionate reverent. Evangelical Free Church of America churches often offer children's ministry, missions, nursery, youth group, and adult education programs.
Featured Leader
Katherine Bowerman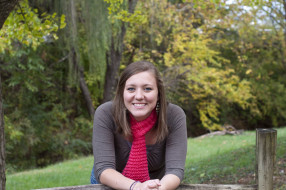 I'm an Alabama girl at heart, and I grew up in a Christian home where my parents first shared the Gospel with me. God redeemed me and adopted me into his family when I was twelve, and ever since He has been simply amazing me with His love and faithfulness. I was indeed an enemy of God, but He sho...
...read more
---
Evangelical Free Church of America in Alcoa , TN

Contemporary
Friendly, Multigenerational
Missions, Nursery

Evangelical Free Church of America in Maryville , TN

Passionate Reverent, Praise and Worship
Conservative, Neighborhood-focused
Adult Education, Faith and Work

Sunday Services

09:00am

09:00am

10:45am

10:45am