River Oaks Community Church
Who We Are
DECLARE - DISCIPLE - DEMONSTRATE
If you hang out with us for a while we believe that our passions will be easy to recognize. Here's what's important to us:
1) God: We desire to cultivate growing affections for God as He has revealed Himself in Scripture as Father, Son, and Spirit. Exulting in the beauty, wonder, and perfection of His character is our greatest joy. This is expressed through our delight in worshiping Him on Sunday morning and by offering our lives to Him as living sacrifices everyday.
2) The Gospel: Jesus is the Gospel! We love the good news about Him and believe it is "the power of God for salvation" (Romans 1:16). The hope of the Gospel is the central message we proclaim and the lens through which we view life. It permeates all aspects of body life at River Oaks from our worship, to our marriages and families, small groups, prayer, and all teaching contexts.
3) Biblical Community: We love the body of believers God is forming at ROCC. Authentic community is most notable through our small groups and in our genuine desire to love and care for one another. This love overflows into service of our community in practical ways.
4) Compassionate Ministry: The adjective used to describe Jesus most often in the New Testament is the word translated "compassionate." We desire to proclaim and demonstrate the good news of the gospel through compassionate service, both locally and globally.
5) The Great Commission: The authoritative call to "go and make disciples" (Matthew 28:19-20) is one that we take very seriously. We encourage our families to do this as they go about their daily lives at home and in the community. We also strive to make disciples "to the ends of the earth" through our church partnership with Fountain of Hope Church in Kenya, as well as the other missionaries we support.
---
---
Our Services
Service Times
Sunday
09:00am

-

First Service

09:00am

-

Sunday School for all ages

10:45am

-

Second Service

10:45am

-

Sunday School for all ages
What to Expect
---
Leadership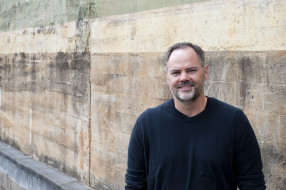 Chris Kawa
I am daily astonished at the grace of God freely offered to us in Jesus Christ. What good news! Seeing lives transformed by the beauty and power of the gospel is the passion of my heart. It is a privilege beyond measure to pour out my life in service to our Lord by co-laboring alongside my brothers and sisters in Christ Jesus at River Oaks. Christi and I were married in 1995 and together enjoy the thrill and challenge of pointing our children (Savannah, Max, Jack, Sam, Luke, and Ben) to Jesus. Chris has a B.A. in Psychology from Northern Illinois University and an M.B.A. from Keller Graduate School of Management. Prior to joining the staff at River Oaks, he worked for 9 years in the bottled water industry and served as an elder at Lakeland Church in Gurnee, Ill.
---