Church of the Nazarene Churches in Salem, OR
Discover 4 churches
Find a Church
Denomination
Church of the Nazarene churches describe themselves with words like casual, friendly, and multigenerational.
Popular church music styles include contemporary, traditional hymns, and praise and worship. Church of the Nazarene churches often offer children's ministry, missions, youth group, community service, and adult education programs.
Visitor Experiences
"We have been attending Oasis for several years, snd are members of this awesome church.. A community of believers in Jesus Christ, that want to make a difference in our world by Loving like Jesus does...."
Nancy Robinson
at
Salem Oasis Community Church of the Nazarene
Featured Leader
Trevor Robinson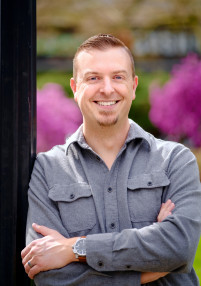 A native of Salem Oregon, I am passionate about loving and serving this city with Oasis. My amazing wife, Krystal, and I have three boys and an ever-rotating menagerie of animals that ensure our house is never boring, and never quiet!
Church of the Nazarene Churches in Salem