Presbyterian (PCA) Churches in Salem, OR
Discover 1 churches
Find a Church
Denomination
Presbyterian (PCA) churches describe themselves with words like friendly, multigenerational, and casual.
Popular church music styles include traditional hymns, contemporary, and passionate reverent. Presbyterian (PCA) churches often offer children's ministry, missions, adult education, nursery, and community service programs.
Visitor Experiences
"In my last entry I said if we moved to Salem, Evergreen would be our church. Well, we moved here in August 2020, and we have called it home ever since! My wife and I have been just as pleased in the long-term as we were in the short, and we are quickly becoming a member of the church family in so......read more"
Ken R. Williams
at
Evergreen Presbyterian Church
Featured Leader
Kirk Seyfert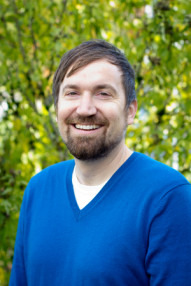 Kirk returned to his native Oregon after receiving his MDiv from Regent College in British Columbia. Kirk's eclectic passions are characteristic of his NW roots -- having spent most of his life on a bicycle or in the bicycle business before his love of painting led him to the Art Institute of Chi...
...read more
Presbyterian (PCA) Churches in Salem