About
Baptist churches describe themselves with words like friendly, multigenerational, and casual.
Popular church music styles include traditional hymns, contemporary, and praise and worship. Baptist churches often offer children's ministry, missions, youth group, nursery, and community service programs.
Visitor Experiences
"I have attended Edgewood since a boy, got married there, and still attend. I love this this church, and I love the Lord. Please come visit if you are able, and look into our Facebook page at www.facebook.com/edgewoodpbc May God bless you."
Dillan
at
Edgewood Primitive Baptist Church
Featured Leader
Jackie Bunch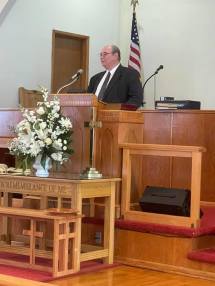 ---
Baptist in Knoxville , TN

Traditional Hymns
Down to Earth, Old-school
Nursery, Faith and Work

Baptist in Knoxville , TN

Contemporary, Traditional Hymns
Downtown, Multigenerational
Faith and Work, Choir