About
Baptist (SBC) churches describe themselves with words like casual, friendly, and multigenerational.
Popular church music styles include traditional hymns, contemporary, and praise and worship. Baptist (SBC) churches often offer children's ministry, missions, youth group, community service, and nursery programs.
Visitor Experiences
"I really need a new church home. But, I am disappointed that I have been honest about a spiritual gift I have had since the age of 21 and now I feel unwelcome. I had a lady comment about my red hair on my first night there. Where I defended why I have that color. But, I remind you all man looks ......read more"
Wendy
at
Chinquapin Grove Baptist Church
Featured Leader
Lime Hill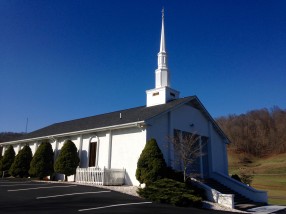 ---
Baptist (SBC) in Kingsport , TN

Gospel Choir, Traditional Hymns
Traditional Liturgy, Historic
Choir, Children's Ministry