Church of the Nazarene Churches in Denver, CO
Discover 5 churches
Find a Church
Denomination
Church of the Nazarene churches describe themselves with words like casual, friendly, and multigenerational.
Popular church music styles include contemporary, traditional hymns, and praise and worship. Church of the Nazarene churches often offer children's ministry, missions, youth group, community service, and adult education programs.
Featured Leader
Scott y Jackie Carranza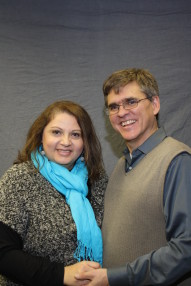 Pastores Scott y Jackie Carranza han servido como pastores en el área metropolitana de Denver desde 1996 y en la Iglesia Gracia y Vida desde Octubre 2002. El Hno Scott aceptó a Cristo mientras estudiaba por su maestria en Estudios Latinoamericanos en la Universidad de California en Los Angeles (...
...read more
Church of the Nazarene Churches in Denver