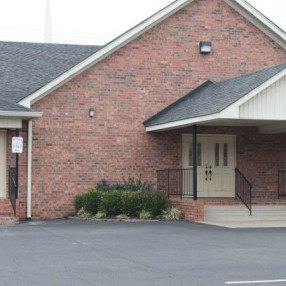 Who We Are
Located in Murfreesboro, Tennessee, Westwood Baptist Church is committed to serving the one, true and living God who is revealed in the Bible as the Father, Son and Holy Spirit.
Our aim as a church body is to honor, worship and praise this God with our lives. We believe that the power of the Holy Spirit, who indwells in us, and the instruction of the Bible gives us the sufficient tools we need to daily living in God's will.
We strive to be a church defined by Holy Scripture. The people we aim to serve are the nations: men, women and children from every tribe and tongue, people of all ages. And we seek to promote only one thing: Jesus Christ as our Lord and Savior.
We'd be thrilled to have you and your family join us for Sunday or Wednesday worship. We offer a variety of classes and activities for people of all ages. We're determined to help you find a class that helps you grow in your walk with the Lord.
We hope to see you for Sunday school at 9:45, Sunday worship at 11:00 or Wednesday night activities at 6:30.
---
---
Leadership
Jason Morrison
Lead Pastor
Jason moved to Murfreesboro to become the lead pastor of Westwood in fall 2008. He and his wife, Naomi, were married in 1999, and they have four children: Lydia, Chloe, Karis and Titus. Jason's favorite Scripture is Lamentations 2:22-24, and his favorite book is The Prodigal God by Tim Keller.
---