Minneapolis, MN
Varsity Church
Varsity Church
Welcome Home
Minneapolis, MN
Who We Are
Whether you're a Greek, Geek, or Athlete, Varsity Church is your home away from home.
Maybe you're just starting to ask questions about God, or maybe you grew up going to church. Regardless of your previous experiences, at Varsity Church you'll find something enjoyably different.
Our gatherings are great place to make good friends, engage in real conversations, and laugh more than you ever expected. Grab some friends and see for yourself.
We also throw the best parties on campus. Grab your friends and see for yourself.
About Us
Leadership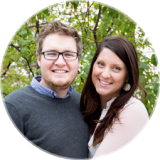 Jon-Michael Sherman
Jon-Michael Sherman is the Lead Church Planter for Varsity Church in the University of Minnesota neighborhood. He and his wife Becky love spending time with people, watching movies, drinking coffee, reading books, and building the local church.