Garland, TX
Springcreek Church
Springcreek Church
Imperfect People. Imperfectly Church.
Garland, TX
Live Stream
Plan Your Visit
Who We Are
Springcreek desires to be a gospel people, proclaiming and living a gospel message in a gospel famished world. We do that in community, following Jesus in the everyday rhythms of our life.
As a community of diverse and imperfect people, we are on a journey to experience and share the restorative and perfect love of Jesus. God has called us to be agents of hope and healing, to give voice to the most vulnerable, and to champion God's kingdom of love on Earth through our simple acts of service and sacrifice.
We are meant to be a blessing beyond ourselves.
We have a purpose that goes beyond our walls.
We've been given a love beyond this world.
We are imperfect people leaning into the perfect love of Jesus.
We are Imperfectly Church.
We hope you'll consider joining us as we imperfectly long and live to be the church as Jesus meant us to be.
About Us
Our Services
Leadership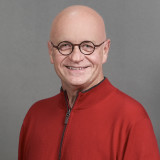 Springcreek Church
Springcreek is a place where everyone is welcome. It's a community, more like a home than just a church. We've been a part of this family for 16 years and I'm not sure what I would do without these people. Come visit :).