Who We Are
Our foundation is Jesus Christ 1Corinthians 3:11
Here in Jesus House Solano, we're committed to Preaching, Teaching and Reaching out to people of all ages, nations or race with the message of Love and Salvation; we're equiped with the message of Hope and Restoration to the people of God in our community and as many nations we can impact.
Operations Matthew 9:35; Luke 8:1
Jesus's model will be adopted, the bible said
Every where Jesus went, He was doing good:
* To the sick, he healed
* To the poor, he made rich
* To the weak, he made strong
* To the hopeless, he gave hope
* To the lost, he found
* To the helpless, he showed compassion
* To the people, he loved
The same way we have come to Solano County to show mankind Love, hope and compassion praying that God will heal the pain of His children and answer the cry of the land. Apparently, our God has not and will not change, the same yesterday, today and forever He is the same. As we preach the message of salvation we'll not be oblivious of the circumstances people are in and we're here to help as much as the Lord gives us strength to...
---
---
Our Services
Service Times
Wednesday
08:00pm

-

Mount Zion hour
Friday
07:00pm

-

Victory fellowship
---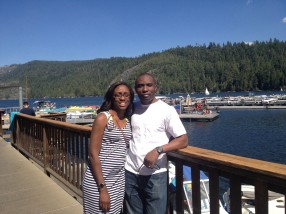 Ogbeide Ikhile
---