Our Savior Lutheran Church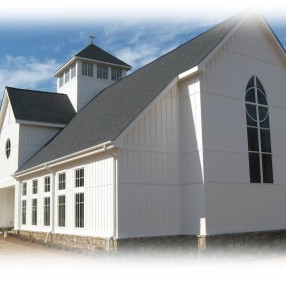 Who We Are
Our Savior is a Lutheran church that seeks to serve the southern suburbs of Birmingham, AL. With an emphasis on the word of God, relevant preaching, and outreach, our church has grown in size but our core beliefs haven't changed a bit. We focus all we do on God's Word, proclaiming forgiveness to our friends and neighbors.
Everything we do is a fruit of our faith. God sent his son Jesus to take away our sins and remove our guilt forever, so it's only natural that we serve him out of thanks. Our Savior Lutheran seeks to serve God as we serve our community.
But our local church has broader reach than just Shelby and Jefferson counties. Through our partnership with our national church body, we help spread God's kingdom throughout the world.
---
---
Our Services
Service Times
---
Ben Kratz
Ben Kratz has served as the pastor of Our Savior Lutheran Church since July 2003. The son of a Lutheran pastor, he graduated from Martin Luther College in 1999 with a Bachelor of Arts degree. He received a Masters of Divinity from Wisconsin Lutheran Seminary in Mequon, WI, after four years of post-graduate work. His rigorous track of pastoral education included eight years of work with the Greek language (the language in which the New Testament was originally written), six years of work with the Hebrew language (the language in which the Old Testament was originally written), and a year-long internship at Mountain of the Lord Lutheran Church in Wausau, WI. Pastor Kratz is married with 6 children and lives in Chelsea, AL.
---