Omaha, NE
Omaha Reformed Church
Omaha Reformed Church
WHERE TO TRUTH LIVES!
Omaha, NE
Who We Are
We are a classical more or less traditional church. We endeavor to worship in spirit and truth in accordance to the explicit commands found in the Scriptures. We are orderly and earnest... we teach what we believe is historic Christianity at it's best. We believe all churches should be explicitly creedal and confessions. We embrace the "Faith once for all delivered to the saints." We will not add to nor subtract the Word of God!
Come worship with us... we might be what you're used to, but we also might be what you're looking for. We sing classic hymn and usually a couple based the Psalms... the inspired songs of the the Bible.
About Us
Our Services
Leadership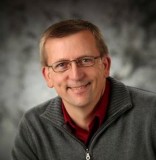 Randall Klynsma
Pastor
RANDALL KLYNSMA was born on October 29, 1962. He was the fifth of seven children born to his parents, Norman and Dorothy Klynsma of Hospers, IA. He was raised in a Christian home, attended the First Christian Reformed Church and attended the local Christian School. After this he graduated from Unity Christian High School in Orange City he graduated from Dordt College in Sioux Center. He came to saving knowledge of the Lord Jesus as a sophomore in college and a few months later became convinced that he was called into the Gospel ministry. Initially, he viewed this "sense of call" somewhat tentatively. However, through the years of studying and preparation, and by having the opportunity to exhort in many churches, he became convinced it was from the Lord. In the Summer between his Junior and Senior year, he volunteered with A Christian Ministry in the National Parks at Death Valley National Monument. Afterward, during his last year of college he met and fell in love with the love of his life, Julie Ten Haken. They were married after college and after four years of teaching while Randy was in seminary, they began their family and eventually had six children, three boys and three girls. Randy attended Mid-America Reformed Seminary, and after a curiousity year at Calvin Theological Seminary, he returned and graduated from Mid-America in 1989. After several Summer preaching assignments (Inwood, IA, St. Catharines, ONT, and Edmonton, ALB) he served as stated supply and then was called to become the pastor of the Orthodox ChAfter graduating with a degree in Philosophy, ristian Reformed Church in Ripon, CA. He labored there from 1989 to 1998. Afterwards, he was called by the Trinity Orthodox Presbyterian Church in Bridgewater, SD, where he served from 1999 to 2009. He then served as the pastor of the Northland Reformed Church till February 2016. He was called by St. John's Reformed Church in Lincoln, NE to be their mission pastor to labor toward planting a church in the Omaha area. On March 20 he was officially installed as mission to labor in this work