Omaha, NE
St. Timothy's Lutheran Church
St. Timothy's Lutheran Church
A Lutheran (ELCA) church in Omaha, NE
Who We Are
Our Mission at St Timothy's:
To Know Christ, and Make Him Known

Our Vision at St Timothy's:
that all people would belong to a caring community of God's people;
that all people would believe in the Good News of Jesus Christ;
that all people would become the disciple God intends for them to be.

About Us
Our Services
Leadership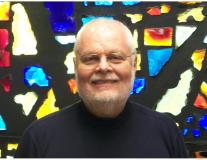 Fred Landsberg
Pastor Fred has served as Senior Pastor of St. Timothy's since 1993. Having been born in Sweden, he was raised in the greater Los Angeles area. After graduating from San Diego State University, he received his seminary training at Luther Seminary in St. Paul, Minnesota. He served as pastor of three congregations for 17 years in southern California before moving to Omaha. During his time off, Pastor Fred enjoys playing "at" golf, and has become an avid Husker fan. Pastor Fred has a strong commitment to living out the gospel 24/7, and has a passion to help others become fully devoted followers of Jesus Christ. Pastor Fred is married to Linda, a native Californian. Linda enjoys serving in St. Timothy's music and arts ministry. In her spare time Linda enjoys cross stitching. Pastor Fred and Linda have adult, twin sons. They are enjoying their new role as grandparents.