Northbrook Presbyterian Church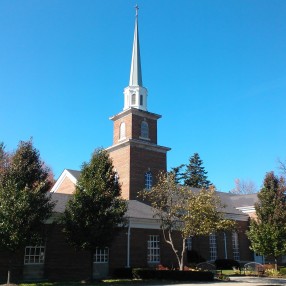 Who We Are
Open. Rational. Compassionate.
Jesus said, "Everyone will know that you are my disciples, if you have love for one another" (John 13:35). For us this translates into three core values that inform our worship and our work in the world:
Open: Where you are invited as you are and inspired to grow no matter where you are on your spiritual journey.
Rational: Where questioning is encouraged as an essential part of spiritual growth. Open-minded, intellectually stimulating and joyous in our approach to celebrating the love of God, we are a community of active learners of all ages who engage others in exploring how our faith is relevant to our lives today.
Compassionate: Where what we believe is translated into how we live. We pray for, care for and love one another and reach out into the community to help and serve both young and old.
At Northbrook Church, we strive to LIVE THE LOVE OF JESUS CHRIST.
---
---
Our Services
Service Times
Sunday
10:15am

-

An eclectic worship style blending old and new
What to Expect
---
Ben Larson-Wolbrink
Pastor
---