Central Woodward Christian Church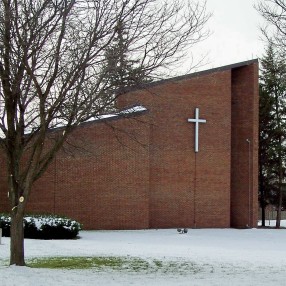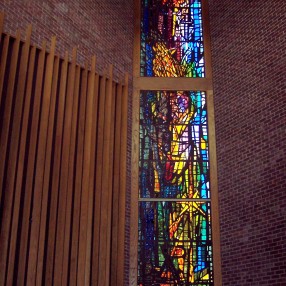 Who We Are
A Community of Wholeness in a Fractured World
We seek to be a loving family and community.
The message of Jesus is one of love -- love of God and love of neighbor. As followers of Jesus we are seeking to become a truly loving community. Becoming a family or commuinity takes patience and commitment.? We fall short, but are raised up through God's gracious love.
We seek to walk together in relationship with God
The life of faith is a journey in the presence of God. The mission of the church is to provide an opportunity for God's people to share together in this journey of faith. In pursuit of this mission, this congregation seeks to offer encouragement, counsel, talteaching, and a safe place to follow in the ways of Jesus Christ.
We seek to be a welcoming people.
Jesus welcomed any and all who would come to him. As his followers we seek to throw open the doors and invite all who would come. Our creed is simple -- we confess faith in the God revealed to us and embodied in the person of Jesus Christ. We seek to welcome all who would come, no matter their age, ethnicity, theology, or sexual orientation.
We come together at an open table.
As Disciples we believe that the Lord's Table (also known as the Eucharist or Communion) is the center of our worship. It is here that we most fully encounter the risen Christ as we remember his offering on the cross. Therefore, we share each Sunday in the service of Communion. Because Christ is the host, the table is open to all who would come.
---
---
Our Services
Service Times
Sunday
10:30am

-

Blend of traditional and contemporary with weekly communion
What to Expect
---
Robert Cornwall
Dr. Robert Cornwall (also known as Pastor Bob) came to Central Woodward in July 2008 from First Christian Church of Lompoc, CA. Pastor Bob is married to Cheryl and father to Brett. A graduate of Northwest Christian University in Eugene, OR, and Fuller Theological Seminary of Pasadena, CA (M.Div. and Ph.D. in Historical Theology), he is editor of the journal Sharing the Practice and the author of a number of books and articles, including several recent books, including: Worshiping with Charles Darwin, (Energion, 2013), Unfettered Spirit: Spiritual Gifts for the New Great Awakening (Energion, 2013), as well as Ultimate Allegiance: The Subversive Nature of the Lord's Prayer (Energion Publications, 2010) and Faith in the Public Square: Living Faithfully in the 21st Century (Energion, 2012). Pastor Bob has a special commitment to ecumenical and interfaith ministry, serving as the Chair of the Ecumenism Commission of the Christian Church (Disciples of Christ) in Michigan, serves as Convener of the Troy-area Interfaith Group, and is President of the Metropolitan Coaltion of Congregations. He is also an active member of the Troy Clergy Group. Before coming to Michigan, Pastor Bob served as President of the Greater Santa Barbara Clergy Association, the University Religious Conference at UCSB, and was founding convener of the Lompoc Interfaith Group. He is excited about leading Central Woodward into a new era as it seeks to become a missional congregation, committed transforming the community and world.
---