Visalia, CA
Neighborhood Church
Neighborhood Church
...wherever you are
Visalia, CA
Who We Are
Neighborhood is a church for people who aren't into church. Not into traditional religion? You've come to the right place.
Maybe you've had a bad experience with organized religion. Maybe you're investigating Jesus for the first time. Or maybe you've moved to Visalia and you're looking for a community to rally around and serve our world better.
Whoever you are, wherever you are, you're welcome. We hope you will find a place here to ask questions and find what you are looking for.
About Us
Our Services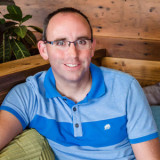 Forrest Jenan
Lead Pastor