Visalia, CA
Grace Community Church of Visalia
Grace Community Church of Visalia
Inspiring Christlikeness by Reaching Out, Raising Up and Reverencing Christ
Visalia, CA
Who We Are
We have a saying at Grace Community that expresses our desire to inspire others with the life of Jesus who so inspires us: Inspiring Christlikeness. That's our vision, our purpose, and our experience. We show the influence of Christ by:
Reaching Out to others with the life transforming experience of knowing Jesus Christ;
Raising Up one another in the truth of God's Word, the Bible, to strengthen our faith in and relationship with Christ;
Reverencing Christ Together with a mutually shared heart for worshiping God on Sunday and each day of the week.
About Us
Leadership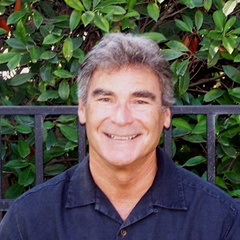 Jon Venema
With a pastor's heart and a professor's head, Jon came to Grace Community Church in 2000, bringing twenty-seven years of ministry experience in the church and the classroom. Before coming to Grace Community, Jon trained men and women for ministry at Western Seminary in Northern California where he was Associate Professor of New Testament Literature and Languages as well as Academic Dean. Earlier, Jon pastored twenty years in South San Francisco and Modesto in addition to teaching for a number of colleges and seminaries in California. Jon and his wife Shelley have been married since 1974 and they have two children, Jordan and Susanna. His education includes a B.A., Simpson College; M.Div., Mennonite Brethren Biblical Seminary; Ph.D., Golden Gate Baptist Theological Seminary.
I'm a 30 plus member of Grace Community Church. The people that attend here are very special and caring, as are the Pastors. My life has been very blessed these many years. The children's programs are top notch, they are a Bible teaching Church. There are many Bible Studies for men, women and all ages. A church filled with with love.