King of Kings Lutheran Church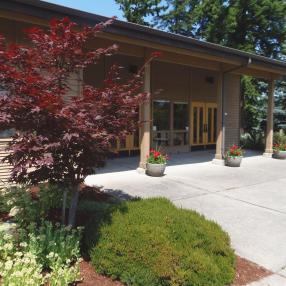 Who We Are
Bring people to Jesus, teach them to grow in faith, & equip them to serve.
Whether you are a member, a friend, or a guest in our midst, a warm welcome awaits you at King of Kings. Located southeast of Seattle in Renton, Washington, USA, we are a dynamic evangelical congregation with about 400 members. It is our hope that this web site will help you become more familiar with the life of our family of faith, and with the opportunities that are here for you - in terms of worship, discipleship, missions, and servanthood.
Our goal here at King of Kings is to gather people to Jesus, enable them to grow in faith, and equip them to serve - all for the glory of God.
---
---
Our Services
Service Times
Sunday
08:15am

-

LITURGY OF PRAISE -- At our 8:15 service you will experience a wonderful blend of hymns and classical style of music with beautiful poetic spoken portions and readings. We lift our praise and worship to God with adult and children choirs, congregational singing. Our instrumentalists bring joy through the piano, organ and bells. This service is rish with Lutheran history that is relevant for our world today. Holy Communion is celebrated the second, fourth, and fifth Sundays of each month.

09:45am

-

CHRISTIAN EDUCATION TIME -- We also offer Sunday School for ages 3 through 6th grade, junior high and high school Bible classes, as well as adult classes each Sunday morning.

11:00am

-

PRAISE ALIVE! -- Our 11:00 service is led by our worship band. Guitars, keyboards and drums set the tone for our uplifting praise to our God. Drama and video are additional ways we experience the services message. This service brings a modern sound with a relevant messages for our community and problems of today. Holy Communion is celebrated the first, third, and fifth Sundays of each month.

01:00pm

-

On the Second and fourth Sunday we offer a Nuer Language Service.
What to Expect
---
Leadership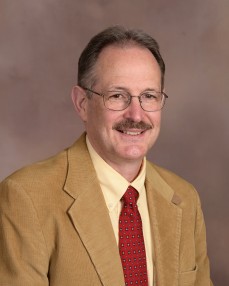 Paul Birner
Senior Pastor
Pastor Paul David Birner is the second of four boys born to Rev. Edward and Nancy Birner. He was brought into the family of God by means of Holy Baptism 55 years ago yesterday. He is husband to Kirsten and father to Amy. Paul did his pre-seminary training at St. John's College in Winfield, KS and Concordia College in Portland, OR. He graduated from Concordia Seminary in St. Louis, MO in the spring of 1985. His first call was to Anchorage Lutheran Church, Anchorage, AK. Paul served there as Associate Pastor from 1985 to 1997. From 1997 until August 2014 he served St. Peter's Lutheran Church, Conover, NC, as Sr. Pastor. Pastor Birner completed Group Magazine's Youth Ministry Consultant program in 1995, the Pastoral Leadership Institute in 2003 and Sustaining Pastoral Excellence in 2008. He is a founding board member of University Christian High School, in Hickory NC. Pastor Birner attempts to bring the richness of Lutheran theology to his preaching, teaching and pastoral care ministries. He anticipates a fruitful and effective ministry among the people of King of King's Lutheran Church in Renton, WA.
---