Monticello, MN
Joyful Life Church
Joyful Life Church
BE the church... ALL the time! Transform the world for Jesus Christ.
Monticello, MN
Who We Are
We are a House Church that is in the church planting process in the northwest suburbs of Minneapolis. We're presently in Monticello and are exploring options in this area to reach into our neighborhoods and surrounding communities to share the gospel of Jesus Christ and make a meaningful impact in people's lives.
Most people experience life in such a wide variety of ways… sometimes these experiences are vibrant and positive, sometimes dark and gloomy, sometimes broken and frightening, sometimes awesome and lovely, and so on. No one has ever lived the perfect life… Except for Jesus Himself. But so many people are seeking comfort and assurance. Some seek it in the arms of loved ones. Some seek it by burying themselves in their work. Some seek it in food. Some seek it in a glass. And so on…
We seek comfort and assurance — and JOY — in a faithful relationship with the Lord Jesus Christ. And joy does NOT mean feeling good all the time. That's not realistic. Even for folks who are naturally upbeat and optimistic, it isn't possible to feel good all the time. To define Joy, we have to start somewhere more genuine — and close to Scripture.
Here's a definition based on Scripture:
Joy is the settled assurance that God is in control of all the details of my life, the quiet confidence that ultimately everything is going to be alright, and the determined choice to praise God in every situation.
You'll find nothing in that definition about happy feelings, because, as we all know, happiness is fleeting and temporary.
We strive to offer love and respect to all who wish to participate in BEING the church with us. We don't get hung up on GOING to church… we believe that we ARE the church and that we should BE the church in everything we do, everywhere we go, and with everyone we meet and spend time with. This is how we can live a JOYFUL LIFE! By walking through our daily life experiences in a genuine, unapologetic, transparent Christ-centered way.
About Us
Our Services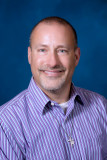 Chris Gardner
Founder and Sr. Pastor
Chris is a dynamic ministry leader with over thirty years of experience managing church programs and resources. He possesses considerable team and project management experience in the secular marketplace combined with a strong record of commitment and achievement in the sacred marketplace. Chris' background includes church leadership, youth ministry, Christian education, missions, music, and much more. He is a diplomatic and tactful leader who seeks to disciple others, building up reproducing communities of believers. Chris has significant hands-on experience developing, leading, growing, and supporting ministries in the secular workplace, striving to encourage believers to BE the church wherever they are… not just on Sundays, but all day every day.