Heartland Church
God never intended heaven to be separated from earth. Together, we're the bridge between the two.
Ankeny, IA
Who We Are
Join us as we come together in pursuit of a spiritual awakening in the Midwest.
We meet on Sunday mornings at 10:00 am and Wednesday evenings at 7:00 pm.
We host a Regional Service at 6:00 pm on the first Saturday of every month. See our website for more information.
Tune into radio station Praise 940AM each weeknight at 7, and Saturday mornings at 10 to hear past messages.
Traducción en español disponible. Recoja sus audífonos en la cabina de sonido.
About Us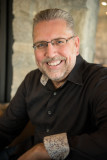 David Olson
Senior Pastor
Pastor Dave is a teacher with a shepherd's heart. His passion is the outpouring of God's Spirit in revival, signs, and wonders. He believes an encounter with God is what every human being is longing for and that revival is the only hope for America. In 1983, while a homeless alcoholic deeply immersed in the drug culture, Pastor Dave had a radical encounter with Jesus which altered the course of his life. Soon after his conversion he enrolled in Teen Challenge, a Christ-centered program for people with life-controlling problems. Upon completing Teen Challenge's discipleship program, he went to Bible school where he met his wife, Kathy. After Bible school he returned to Teen Challenge of the Midlands where he worked for 14 years, mentoring men and women with broken lives. In 2002, he became the Senior Pastor at Heartland. He and Kathy have six children.
I so enjoyed the freedom of God's Spirit to move in Heartland Church. How people had freedom to worship God in their own expressions. How people stepped out and were used of God in the gifts of God. God's Spirit was there and He touched and ministered to His people through His Spiritual gifts through others. His Word through anointed preaching, His Spiritual gifts, anointed Spirit led worship and anointed prayer. I enjoyed the 'personsl' ministery time too. The prophetic singing and words. It was ALL GREAT‼️👏👍🤗✝️🔥🙏😊