Grace Christian Reformed Church
Grace Christian Reformed Church
A Christian Reformed Church church in Grand Rapids, MI
Who We Are
Grace Church is a community of believers connected to Jesus Christ, committed to serve him in our personal day-to-day lives and together in the downtown neighborhood to which God called us.
We are a growing and diverse multicultural and multiethnic congregation affiliated with the Christian Reformed denomination.
As a church, God has called us to personal discipleship, reconciliation, and ministry to our city. The vision is based in the knowledge that God's shalom will eventually transform our world. We believe Christ will return with power and glory. Until that day, we will continue to be faithful, build community-serving ministries, and live in ways that point to this future reality. We will spread the good news of the gospel and God's grace throughout the city and the world in which we live.
About Us
Leadership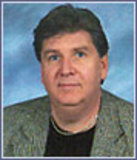 Jack Kooreman