Saginaw, MI
Good Shepherd Lutheran Church
Good Shepherd Lutheran Church
A body of Christ gathering together for worship of God.
Saginaw, MI
Who We Are
Follow the Shepherd. Nurture the Flock. Seek the Lost.
We believe in one true God, Father, Son and Holy Spirit. We believe God is infinite in power, wisdom, goodness and holiness. We also believe God is present everywhere, always faithful and loving. We believe God created all things and still preserves them.
We believe God sent His Son, Jesus, into the world. We believe Jesus died on a cross to pay the penalty for our sin against God and each other and He rose from the dead so that we might have eternal life.
We believe it is by the grace of God that we are saved through faith, and that we are created by God to do good works to honor God while helping and encouraging one another.
We believe God comes into our lives through His Word, through Baptism and through Communion. By these means of grace, God distributes the blessings of Jesus' forgiveness to all who believe in Him.
About Us
Our Services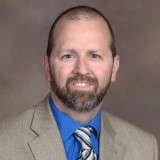 Paul Biber
Senior Pastor
Pastor Biber was Installed as Good Shepherd's senior pastor on June 19, 2016. Pastor Biber came from Saint Louis, Missouri, where he was the pastor of St. Lucas Lutheran Church for more than nine years. He completed a Doctorate of Ministry at Concordia Seminary with a focus on Missional Leadership. Since 2009, Pastor Biber has worked with the Brazil Mission Society (BMS), and traveled to Brazil multiple times to help build and then complete the ABRASSE Daycare.