God's Healing Stream Church
Who We Are
We Worship God! We Celebrate People!
A Joyful and Prayerful Christian community in the heart of NYC, where people from all walks of life experience:
- LOVE,
- The Tangible Presence of God,
- Miracles, signs and Wonders,
- Deliverance and more...
We speak: English/Spanish/French/ Mandarin, for a few...
---
---
Our Services
Service Times
Sunday
01:00pm

-

Worship & Bible Study
Friday
07:00pm

-

Bible Study/ Prayer
What to Expect
---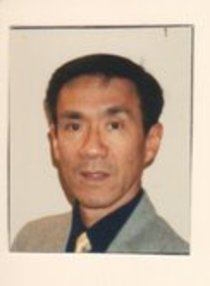 Donald Lee
Donald Lee was supernaturally called by God into the Ministry of the Apostle. In 1975, while evangelizing, the finger of God physically appeared and wrote the word "Apostle" on his forehead. Anointed and equipped with the gifts of the Holy Spirit, Reverend Lee and his team have brought the good news of the Gospel to more than 76 nations: from Asia to Australia, from the Orient to North, Central and South America, and from Europe to Africa.
---
Their teaching is very anointed and have help me, my family and friends to reach higher levels of worship to God. Praise God for our dear Pastor Lee and Pastor Margaret, who acquired powerful gifts through many years of experience. I like how God used them mightily to help us receive various ways to pray in tongues, conquer the enemy, overcome hindrances and any form of spirit that have hindered our faith in Christ Jesus our Lord. I recommend this church to everyone, even the non-Christians, who desire to have a more closer relationship with the Father. Amen
Create an account or sign in to save your experience.
Go here? Tell us why you love God's Healing Stream Church. Visited? Tell us what a newcomer can expect.