Emmanuel Episcopal Church
Emmanuel Episcopal Church
Who We Are
Welcome to Emmanuel Episcopal Church!

Whether you are just visiting Virginia Beach or are looking for a church home, Emmanuel welcomes you!

Emmanuel Episcopal Church has been faithfully serving the Kempsville area of Virginia Beach for over 160 years. Our membership is diverse, exuberant, and filled with the fruits of the Holy Spirit: love, kindness, gentleness and joy. We are a strong, vital and vibrant parish, and we observe our faith in Jesus Christ seriously, yet joyfully.
About Us
Leadership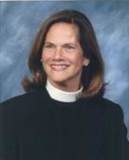 Kate Bobbitt
Interim
Pastor John Kinuthia Muregi

Brethren and friends allow Me To ask You Assistance?Help Me To Rasie Donation To Buy Amotor Bike For Evangelism it Will Help Me With My Wife Leah to do Evangelism i Will Reach Many Soul and bring Them to our Lord Jesus Christ. l Greet You In The Name Of Our Lord Jesus Christ. My Name Is Pastor John Kinuthia Muregi, Born Again Christian Married And Blessed With Two Daughter.I'm Running Life Evangelism Ministry at Nakuru Town.Pastor I Would like to ask your well Credited Church Or Ministries Assistance, Brethren and Friends Help Me To Rasie Donation To Buy Amotor Bike For Evangelism its Will Help Me I and my wife Leah we go Village to Village to Evangelism.we Walk 4 to 6 Kilometres to Evangelism. I dedicated my life to the lord, I and my wife Leah we live by faith Trusting God for the Support.l'am full-time Pastor.friends my People are die with Alcohol Help me to Evangelism to them.dear friends help me to win soul and bring them to the lord,Support me with a donation for Evangelism.you can save a life of somebody they need the Love of Jesus.Brethren You Can Share My desire With Your Friends. amotor bike Will Help me to go Village to Village Evangelism so That my Mission to Spread The Gospel as Many People as Possible. My email is :

[email protected]

Where else can you have storm troopers at your wedding and SuperJew in the pulpit?