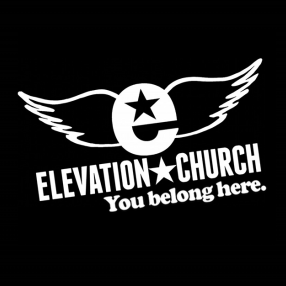 Who We Are
Wherever you've been. Whatever your story. You belong here.
We began worshipping together in the Junior High cafeteria as a brand new church in October 2013 as part of a wave of new church plants called One Wyoming. Our goal: To make Jesus famous in and around Wyoming.
GOOD NEWS FOR YOU
We may be a new church, but our story isn't new. In fact, we're rooted in vintage truth that's a couple thousand years old (and we're part of a church family who has been making Jesus famous in North America longer than any other--since 1628!).
The name? Jesus said, "And I, when I am lifted up from the earth, will draw all people to myself..." (John 12:32). Jesus elevated is "good news" for you. So we're about Jesus. Only Jesus. Always Jesus.
GATHERED SCATTERED
The bible says "the church" is people, not a building. I know, right? That is most definitely not what most people think when they hear "church". We're a community of people on mission together, for God, in the City of Wyoming. Here is what we are about:
1. WORSHIP: Sunday morning is for gathered worship. Click here for more.
2. COMMUNITY: City Groups gather for community, meals, for serving our neighbors and to discuss Sunday's message from the Bible. Groups are between 3 and a dozen people, some gender or age specific, others not and meet in various homes, parks or restaurants.
3. MISSION: Get to know your neighbors. Invite them to dinner. Volunteer to coach T-Ball. Mentor a young person. Whatever it takes to engage the world around you for the sake of the gospel and to be a blessing.
We are members of the Acts 29 and One Wyoming church planting networks.
www.elevationwyoming.org
---
---
Our Services
Service Times
What to Expect
---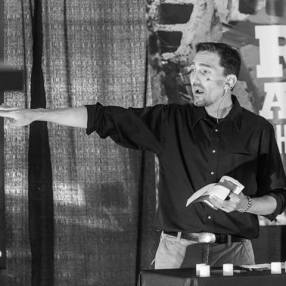 Christopher Hall
Pastor
Hey! I'm Chris. My three kids are the fifth generation of family to call Wyoming home. Both Jenni and I are proud graduates of Wyoming Park High School (1994) and we live in the northwest part of the City of Wyoming. I have the privilege of leading Elevation in preaching and teaching but not that long ago I was a lobbyist (don't hate). As a Commissioned Pastor in the Reformed Church in America, I am living proof that despite our background God can use anyone for his purposes. Along with my wife since 1996, Jenni, Team Hall also includes Luci, Wyatt, Carson and a furry, canine team member, Minnow. We love exploring the greatest state in the galaxy: Michigan. Rumor has it we have a special affinity for the Burlingame Dairy Dip. I cheer for the Lions, Tigers, Pistons, WMU Broncos and, of course, the Wyoming Wolves. Before Elevation, I did some work at Habitat for Humanity of Kent County, helped start Grand Rapids YouthBuild, and served as Executive Director of the nations first statewide green home certification program, Green Built Michigan. I'm currently part of the ONE Wyoming initiative, the Acts 29 church planting network, member of the Wyoming Community Development Committee, a member of the Wyoming Community Foundation, a member of the Alliance for Environmental Sustainability board of directors and I'm enrolled in the Newbigin House of Studies MA through Western Theological Seminary. I LOVE helping couples as they consider marriage and offer pre marital counseling services and perform wedding cermonies. As a trained PREPARE/ENRICH faciliator I've helped a bunch of couples improve their relationship and would love to hear from you if you are considering marriage. My favorite part of the bible is Romans chapter 12. Look it up. You'll probably dig it too. My offer of free coffee is legit.
---