El Tabernaculo Pentecostal Asamblea de Dios
Who We Are
bridging the gap together
The church, "El Tabernáculo Pentecostal Inc.", exists with the purpose of bringing the message of Salvation to all souls in need regardless of creed, race, origen or social status. Also exists to edify the body of Christ Jesus through preaching and teaching of the word of God. We are a loving, caring, committed church to fulfill the calling of Jesus Christ to preach and teach this Gospel to all people, everywhere. We believe that Jesus is the Son of God as reveled by the scripture. And proclaiming that only in Jesus Christ there is forgiveness of sin and salvation to the soul.
---
---
Our Services
Service Times
Sunday
08:30am

-

Morning prayer service

09:30am

-

Sunday School Teachers Class

10:30am

-

Sunday School for the whole family

11:30am

-

Snack time

11:45am

-

Evangelistic Service start
Tuesday
07:30pm

-

Adults Ministry Service

07:30pm

-

Children Ministry (Royal Rangers)
Friday
07:30pm

-

Youth Service

07:30pm

-

Children Ministry - Girls Ministries
---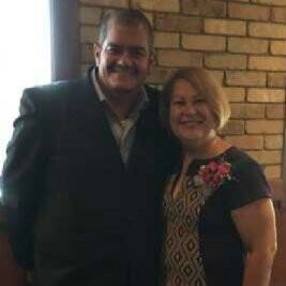 William Marcano
Lead Pastor
Rev. William & Carmen Marcano
---
My name is Betsy Saldana I converted at this church in 1988 and I had a good and a very spiritual experience in two months of convertion I received the baptism of the holy spirit it was a beautiful and wonderful experience I never forgot it! It is still the best and spiritual church that I ever been too. I am so proud of tabernacle church is one of a kind. I have a life testimony of my experiences at this church. The people there welcome you with open arms etc... Please visit one day I promise you that you won't regret it! God Bless You Jesus love you very much. ☺️
Create an account or sign in to save your experience.
Go here? Tell us why you love El Tabernaculo Pentecostal Asamblea de Dios. Visited? Tell us what a newcomer can expect.