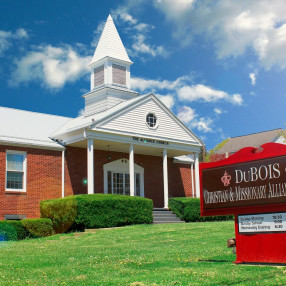 Who We Are
We are a family where everyone can know, experience, and be empowered to ignite the love of Christ
At DuBois Alliance, we seek to know our Savior more through worship, service, fellowship, and many other ways. We are part of the Christian & Missionary Alliance and our vision is to be a family where everyone can know, experience, and be empowered to ignite the love of Christ.
We are a smaller church focused on family and community. If you join us for a worship service or other event, you're sure to be greeted with a smile and welcomed in, no matter who you are or where you're coming from.
Our lead pastor's name is Bruce Ward. He grew up in PA, about two hours south of DuBois. He has been our lead pastor since September 2018.
---
---
Our Services
Service Times
What to Expect
---
Bruce Ward
Lead Pastor
Pastor Bruce has been the lead pastor at DuBois Alliance since September 2018. He has previously served in churches in West Virginia, New Jersey, and Pennsylvania. Pastor Bruce has a passion for disciple-making and biblical community. He is a person of many passions and hobbies including roasting his own coffee, bbq, computers, outdoor sports, tabletop games, among others. Pastor Bruce has been married to Jacki since 2013 and together they have two children. Killian was born in 2017 and Chiara was born in 2020. Pastor Bruce and Jacki enjoy living life together and enjoy a light-hearted approach to life, as can be evidenced by the pranks posted on social media! They enjoy social gatherings in their home, finding new restaurants in and around DuBois, and love meeting new people as well as spending time with those they already know and love!
---