Chicago, IL
Community Christian Church, Lincoln Park | Old Town
Community Christian Church, Lincoln Park | Old Town
Fun, Relevant, Relational.
Chicago, IL
Who We Are
Our mission is: helping people find their way back to God. We do this by reaching out to those who are far from God, restoring God's dream for the world and reproducing the Jesus Mission in others. We gather weekly to Celebrate, meet in small groups to Connect and serve regularly to Contribute further the Jesus Mission.
About Us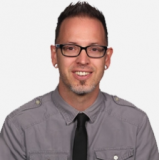 Eric Metcalf
Pastor
Eric Metcalf is the Pastor of Community Christian Church in Lincoln Park | Old Town, located in downtown Chicago. Eric also directs NewThing's Leadership Residency Program - a program designed to apprentice church planters to start new churches. Previously, Eric led NewThing (www.newthing.org), a growing church planting network focused on catalyzing a movement of reproducing churches. Under Eric's leadership, NewThing was able to double in size every year for 3 years straight; reaching a goal of planting 1 new church every 11 days. Eric has been married for 19 years to his beautiful wife Erin and has three incredible children: Joey (13), Lydia (12), and Max (9).
Pastor John Kinuthia Muregi

Pastor John Kinuthia Muregi Life Evangelism Ministry P O Box 9479 -20112 Nakuru Kenya East Africa Email:

[email protected]

Moblie Phone:+254721683542 OR +254751345849 Brethren and Friends allow Me To ask You Assistance? Help Me To Evangelism: l Greet You In The Name Of Our Lord Jesus Christ. My Name Is Pastor John Kinuthia Muregi, Born Again Christian Married And Blessed With Two Daughter.I'm Running Life Evangelism Ministry at Nakuru Town.Pastor I Would like to ask your well Credited Denominational,Church Or Ministries Assistance, Pastor and Friends Bless Me With Amotor Bike For Evangelism, I and my wife Leah we go Village to Village to Evangelism.we Walk 4 to 6 Kilometres to Evangelism. I dedicated my life to the lord, I and my wife Leah we live by faith Trusting God for the Support.l'am full-time Pastor.friends my People are die with Alcohol Help me to Evangelism to them.dear friends help me to win soul and bring them to the lord.one month 8 people die with Alcohol,help me to Evangelism to them. Support me with a donation for Evangelism.you can save a life of somebody they need the Love of Jesus.Pastor You Can Share My desire With Your Congregation Or Ministries And Friends. Brethren and Friends allow Me To ask You Assistance bless me With Amotor bike it will Help Me With My Wife Leah to do Evangelism,i Will Reach Many Soul and bring Them to our Lord Jesus Christ.amotor bike Will Help me to go Village to Village Evangelism so That my Mission to Spread The Gospel as Many People as Possible. Pastor i have a burden to do Evangelism Stand With Me as i Share The Love Of Our Lord Jesus Christ To The Sin ,Friends Support Me. i desire that God use me to share the Gospel of Jesus Christ.i beg you friends and brethren support me on this Evangelism l'am Praying daliy Brethren that God may use you to be a blessing to me and to enable me to fulfill Gods Vision and desire upon my life. Brethren Sometimes i go to Prison and Hospitals to Evangelism to Them.i go and found they Need Soap e.t.c Read The Bible Friends Matthew (25)35,36, Naked And Ye Clothed Me:l Was Sick,And Ye Visited Me:l Was in Prison And Ye Came Unto Me. With Your donation Of any Size, I Trust God My Friends You Will be My Partnership On This Evangelism Ministry. There is Power in Partnership Brethren, Kindly looking forward to reading from you at your earliest Convenience. May The Good Lord Bless You Your Servant Of The Lord Pastor John Kinuthia Muregi