Colonial Park United Church of Christ
Who We Are
Can a church be over 225 years old and still be funky? In the case of Colonial Park United Church of Christ, the answer is yes!

CPUCC is committed to living the gospel mission into the world: to deepen faith, to make disciples, and to build the just and caring Kingdom of God. And we are learning that in an always changing world, we must be willing to adapt!

Like many traditional churches, we have formal worship, we care for one another, we span the generations. Like many progressive churches, we embrace alternative forms of worship, we are diverse, we wrestle with today's pressing challenges.

Of course, we could tell you that we have several hundred members, that our facility located next to the Friendship Center hosts many community groups, that we are formally and individually committed to mission ministries locally and beyond. We could also mention that we have a dynamic program of faith development, with active programs for every age. But we'd be missing the funky heart of what makes us special. We are a people on the Way of Christ, dreaming and playing and struggling, living into God's dream for us.

No matter who you are, or where you are on life's journey you are welcome here!
---
---
Our Services
Service Times
Sunday
08:15am

-

Traditional

10:45am

-

Blend of Traditonal & Contemporary

11:00am

-

Online Worship - Pandemic - cpucc.org

04:00pm

-

Charging Station Worship (Zoom)
Wednesday
04:00pm

-

Taize Worship Online -cpucc.org
---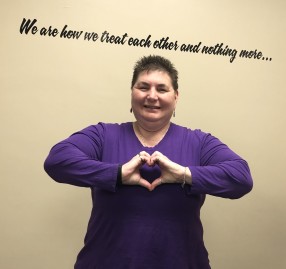 Pastor Cindy Garis
Senior Minsiter
Pastor Cindy was ordained in February 1999 in the United Church of Christ. She has ministerial standing in the Harrisburg Association of the Penn Central Conference, served churches in Lebanon, Penbrook, Abbottstown and New Cumberland. Cindy served for 12 years as the Executive Director of Oasis Ministries for Spiritual Development (www.oasismin.org), and is a trained spiritual director and retreat leader. Cindy grew up in the Brethren in Christ church in Souderton, PA (a small town between Philly and Allentown). She is a graduate of Messiah College, where she was a dual major in Christian Ed. And Marketing. Cindy received her Masters of Divinity from Lancaster Theological Seminary.
---
I love that you hosted the pcntv christian nationalism program. Would love to see a link to share from your website or your YouTube page. Please let me know if you do upload any links to a video or to a script of the highly worthy program. Thank you, Michele