Who We Are
Similar churches often offer music styles like passionate reverent and hillsong-style. Programs like community service, children's ministry, young adults, youth group, and missions are also typical. by FaithStreet
---
---
---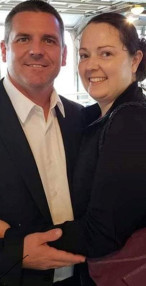 Jeremy Hart
Lead Pastor
Rev. Jeremy Hart has served as Lead Pastor of World Harvest Church in Big Spring, Texas since 2012 with the exception of 5/2017 – 5/2018 in which he took a sabbatical to recover from a major life event related to health. Rev. Jeremy Hart and his wife, Valarie Hart, have three children – one son and two daughters. Pastor Jeremy Hart has a passion for helping others and ministering to their needs. The major theme of Pastor Hart's ministry is restoration. Pastor Jeremy Hart has a burning passion for assisting people in picking up the broken pieces of their lives and putting them back together in an attempt to find their life's purpose.
---
Create an account or sign in to save your experience.
Go here? Tell us why you love World Harvest Church. Visited? Tell us what a newcomer can expect.