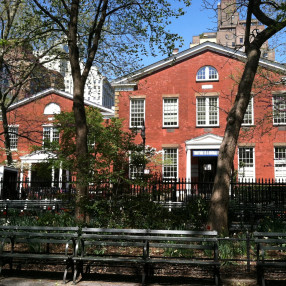 Who We Are
An open and affirming community, learning to love well.
We are an ecumenical Christian community learning to love well in New York City. We gather together every Saturday to listen, debate, challenge, encourage and most importantly love. This is a faith laboratory, where are beliefs our put to the test, with the intention of developing a mature spiritual life. We practice the concept of Sabbath, as a way to once a week "opt-out" of the anxiety structures of our world. We take a non-legalistic approach to our faith, and welcome people where they are. While we find ourselves rooted in the Christian tradition, our community is "God-optional". All are welcome here.
---
---
Our Services
Service Times
Saturday
11:00am

-

We gather for a light breakfast at 11 AM every Saturday, except Saturdays in August and Labor Day Weekend. Service begins at 11:30 AM and concludes at 1 pm.
---
Leadership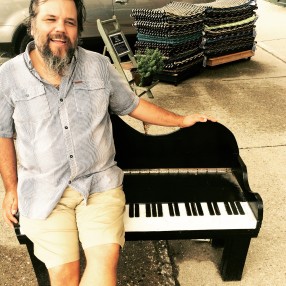 Vince Anderson
Content Coordinator
Vince Anderson is an ordained minister and musician. He works with several faith communities in New York including; Citylights Community, Bushwick Abbey, and Barstool Tabernacle. He and his band, "The Love Choir" have had a Monday night residency in New York, which is now in it's 20th year. He currently is setting the book of psalms to music. He enjoys his garden and the art of BBQ.
---