Church of the Epiphany
Loving God and caring for our neighbors.
Oklahoma City, OK
Who We Are
In awe of the manifestation of Jesus Christ, Epiphany of the Lord Catholic Church is a community of reflection and reconciliation, where we worship, proclaim the Gospel, celebrate the sacraments, grow in faith and wisdom, and demonstrate the love of God to the world. All are welcome!
About Us
Our Services
Leadership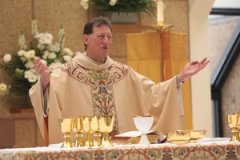 Fr. Stephen Bird
Pastor