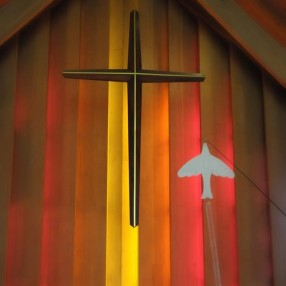 Who We Are
God's Table, God's Abundance, All Are Welcome!
Welcome to Church of Our Saviour! Wherever you are on your journey, you have a home at Church of Our Saviour. We welcome one and all. No exceptions. In our worship services, community events, and celebrations, we strive to reflect the joy we experience in this Spirit-led community of faith. And Church of Our Saviour is bursting with opportunities to live out God's love by serving others. Come and see!
---
---
Our Services
Service Times
Sunday
10:00am

-

Our Sunday service with music and a choir, followed by coffee hour downstairs. Nursery care is available during the service. Children in Sunday School join their parents in the sanctuary for communion.
Saturday
05:00pm

-

Quiet contemplative service
---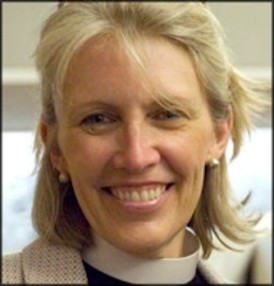 Reverend Kate Cress
Kate is the fourth Rector of Church of Our Saviour and began her ministry here in September of 2009. She received her Masters of Divinity from Boston University, and her doctorate from the Harvard Graduate School of Education. Before coming to Church of Our Saviour, Kate worked as a teacher and researcher in Korea, South Africa, Uganda and the United States. Today, she is committed to mission projects in Kenya and Uganda. Kate was drawn to Church of Our Saviour for the way parishioners care for the community, especially the hungry, and reach out in welcome to all. To her, Church of Our Saviour is a dream come true, the way church is meant to be. Kate lives in Brookline with her husband Sam, daughter Allie, and son Derek.
---