Church of the Brethren Churches in Salisbury, MD
Discover 1 churches
Find a Church
Denomination
Church of the Brethren churches describe themselves with words like friendly, casual, and multigenerational.
Popular church music styles include traditional hymns, contemporary, and organ. Church of the Brethren churches often offer community service, adult education, children's ministry, faith and work, and youth group programs.
Featured Leader
Martin Hutchison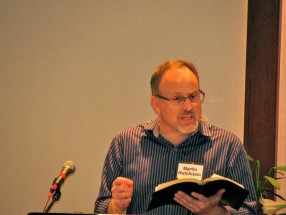 Has been pastoring since 1990 and has led Community of Joy since 1999. Native of Easton, MD. Married with two lovely daughters.
Church of the Brethren Churches in Salisbury
---
Maryland
Salisbury

All Towns & Cities Aberdeen, MD Abingdon, MD Accident, MD Accokeek, MD Adamstown, MD Adelphi, MD Aireys, MD Allen, MD Annapolis, MD Aquasco, MD Arbutus, MD Arnold, MD Ashton, MD Aspen Hill, MD Avenue, MD Bakersville, MD Baldwin, MD Baltimore, MD Baltimore , MD BAltimore, MD BALTIMORE, MD Baltimore (Arbutus), MD Baltimore (Brooklyn), MD Baltimore (Colgate/Eastpoint), MD Baltimore (Dundalk), MD Baltimore (Edgemere), MD Baltimore (Essex), MD Baltimore (Fullerton), MD Baltimore (Lansdowne), MD Baltimore (Middleborough), MD Baltimore (Perry Hall), MD Baltimore (Pimlico), MD Baltimore (Rosedale), MD Baltimore (Towson), MD Barclay, MD Barnesville, MD Barton, MD Bel Air, MD Belcamp, MD Beltsville, MD Benedick, MD Benedict, MD Berlin, MD Berwyn Heights, MD Bethesda, MD Betterton, MD Big Pool, MD Bishopville, MD Bittinger, MD Bivalve, MD Bladensburg, MD Bloomington, MD Boonsboro, MD Bowie, MD Boyds, MD Bozman, MD BOZMAN, MD Braddock Heights, MD Bradshaw, MD Brandywine, MD Brentwood, MD Bridgetown, MD Brinklow, MD Brookesville, MD Brookeville, MD Brooklyn, MD Brooklyn Park, MD Broomes Island, MD Brownsville, MD Brunswick, MD Bryans Road, MD Bryantown, MD Buckeystown, MD Burkittsville, MD Burtonsville, MD Bushwood, MD Cabin John, MD CABIN JOHN, MD California, MD Callaway, MD Calvert, MD Cambridge, MD Camp Springs, MD Cannons Corner, MD Capital heights, MD Capital Heights, MD Capitol Heights, MD CAPITOL HEIGHTS, MD Cardiff, MD Carlos, MD Cascade, MD Catonsville, MD Cavetown, MD Cecilton, MD Centreville, MD Chance, MD Chaptico, MD Charlestown, MD Charlotte Hall, MD Chesapeake, MD Chesapeake Beach, MD Chesapeake City, MD Chesapeake Cty, MD Chester, MD Chestertown, MD Cheverly, MD Chevy Chase, MD CHEVY CHASE, MD Chewsville, MD Chicamuxen, MD Chillum, MD Church Creek, MD Church Hill, MD CHURCH HILL, MD Churchtn, MD Churchton, MD Churchville, MD Clarksburg, MD Clarksville, MD Clear Spring, MD Clear Spring (Western Pike), MD Clear Spring Western Pike, MD Clinton, MD Cobb Island, MD Cockeysville, MD College Park, MD Colmar Manor, MD Colora, MD Columbia, MD Columbia (Oakland Mills Village), MD Conowingo, MD Cooksville, MD COOKSVILLE, MD Cordova, MD Cornersville, MD Corriganville, MD Cottage City, MD Crapo, MD CRAPO, MD Crellin, MD Cresaptown, MD Crisfield, MD Crofton, MD Crownsville, MD Crumpton, MD Cumberland, MD CUMBERLAND, MD Damascus, MD Dames Quarter, MD Darlington, MD Darnestown, MD Davidsonville, MD Dayton, MD Deale, MD Deal Island, MD Deer Park, MD Delmar, MD Denton, MD Derwood, MD Derwood (Redland), MD Dickerson, MD District Heights, MD District Hts, MD Dorado, MD Dundalk, MD Dunkirk, MD DUNKIRK, MD Earleville, MD East New Market, MD Easton, MD EASTON, MD Eckhart, MD Eden, MD Edgemere, MD Edgewater, MD Edgewood, MD Eldersberg, MD Eldersburg, MD Elk Mills, MD Elkridge, MD Elkton, MD Ellerslie, MD ellicott city, MD Ellicott City, MD Emmitsburg, MD Essex, MD Ewell, MD EWELL, MD Fairmont Heights, MD Fairmount Heights, MD Fallston, MD Federalsburg, MD Finchville, MD Finksburg, MD Fishing Creek, MD FISHING CREEK, MD Flintstone, MD Forest Heights, MD Forest Hill, MD Forestville, MD Fork, MD Fort Washington, MD Foxville, MD Frederick, MD FREDERICK, MD Fredrick, MD Freeland, MD Friendship, MD Friendsville, MD FRIENDSVILLE, MD Frostburg, MD Fruitland, MD Ft Washington, MD Ft. Washington, MD Fulton, MD Funkstown, MD Gaithersburg, MD GAITHERSBURG, MD Gaithersburg (Darnestown), MD Gaithersburg Montgomery, MD Gaithersburg (Montgomery Village), MD Galena, MD Galestown, MD Galesville, MD Gambrills, MD Garrett Park, MD Germantown, MD Girdletree, MD Glen Arm, MD Glen Bernie, MD Glen Burnie, MD Glencoe, MD Glen Echo, MD Glenelg, MD Glenn Dale, MD Glenn Dale , MD Glenn Dale, MD, MD Glenwood, MD Gln Brnie, MD Glyndon, MD Goldsboro, MD GOLDSBORO, MD Grantsville, MD GRANTSVILLE, MD Grasonville, MD Great Mills, MD Greenbelt, MD Green Ridge, MD Greensboro, MD GREENSBORO, MD Gwynn Oak, MD Hagerstown, MD HAGERSTOWN, MD Halethorpe, MD Hampstead, MD Hancock, MD hanover, MD Hanover, MD Harve de Grace, MD Harwood, MD Havre de Grace, MD Havre De Grace, MD Hebron, MD Highfield, MD Highland, MD Hillcrest Heights, MD Hillsboro, MD Hollywood, MD HOLLYWOOD, MD Hughesville, MD Huntingtown, MD Huntingtown (Prince Frederick), MD Hunt Valley, MD Hurlock, MD Hyatssville, MD Hyattstown, MD Hyattsville, MD Hydes, MD Idlewylde, MD Ijamsville, MD Indianhead, MD Indian Head, MD INDIAN HEAD, MD Ingleside, MD Jarrettsville, MD Jefferson, MD Jennings, MD Jessup, MD Joppa, MD Keedysville, MD Kennedyville, MD Kensington, MD Keymar, MD Keysville, MD Kingsville, MD Kitzmiller, MD Knoxville, MD Landover, MD Landover Hills, MD Lanham, MD Lanham Seabrook, MD Lanham-Seabrook, MD Lansdowne, MD La Plata, MD Largo, MD Laurel, MD Lavale, MD La Vale, MD Laytonsville, MD Leonardtown, MD Lexington Park, MD Liberia, MD Libertytown, MD Lineboro, MD Linthicum, MD Linthicum Heights, MD Lisbon, MD Little Orleans, MD Loch Hill, MD Lonaconing, MD Long Green, MD Lothian, MD Lusby, MD Lusby Solomons, MD Lusby/Solomons, MD Lutherville, MD Madison, MD MADISON, MD Manchester, MD Manokin, MD Marbury, MD Mardela Springs, MD Marion, MD Marion Station, MD Marlow Heights, MD Marriotsville, MD Marriottsville, MD Marydel, MD MARYDEL, MD Maryland, MD Maryland Line, MD Massey, MD Maugansville, MD Mayo, MD McCoole, MD Mcginnes, MD McGinnes, MD McHenry, MD Mc Henry, MD Mechanicsville, MD Middleburg, MD Middle River, MD Middletown, MD Midland, MD Midlothian, MD Millers, MD Millersville, MD Millington, MD Mitchellville, MD Monkton, MD Monrovia, MD Montgomery Village, MD Morganza, MD Mountain Lake Park, MD Mount Airy, MD MOUNT AIRY, MD Mount Rainier, MD Mount Savage, MD Mt. Airy, MD MTN LAKE PARK, MD Mt Rainier, MD Mt. Rainier, MD Mt. Savage, MD Mt. Vernon, MD Myersville, MD Nanjemoy, MD Nanticoke, MD NANTICOKE, MD Newark, MD Newburg, MD New Carrollton, MD New Hope, MD New Market, MD Newport, MD New Windsor, MD NEW WINDSOR, MD North Baltimore, MD North Beach, MD North Bethesda, MD North East, MD North Potomac, MD Nottingham, MD Oakland, MD Oakley, MD Ocean City, MD Ocean Pines, MD Odenton, MD Oella, MD Oldtown, MD Olney, MD Overlea, MD Owings, MD OWINGS, MD Owings Mill, MD Owings Mills, MD Oxford, MD Oxon Hill, MD Parkton, MD Parkville, MD Parsonsburg, MD Pasadena, MD PASADENA, MD Perry Hall, MD Perryman, MD Perryville, MD Pheonix, MD Phoenix, MD Phoenix (Sweet Air), MD Pikesville, MD Piney Point, MD Pisgah, MD Pittsville, MD Pocomoke City, MD POCOMOKE CITY, MD Point of Rocks, MD Pomfret, MD Pomonkey, MD Poolesville, MD Port Deposit, MD Port Republic, MD Port Tobacco, MD Potomac, MD Preston, MD PRESTON, MD Prince Frederick, MD Prince Frederick , MD Princess Anne, MD PRINCESS ANNE, MD Pylesville, MD Quantico, MD Queenstown, MD Randallstown, MD Rawlings, MD Red House, MD Rehoboth, MD Reisterstown, MD Relay, MD Rhodesdale, MD Riderwood, MD Ridge, MD Ridgely, MD Rising Sun, MD Riverdale, MD Riverdale Park, MD Rock Hall, MD ROCK HALL, MD Rockville, MD ROCKVILLE, MD Rocky Ridge, MD Rohrersville, MD Rohrersville (Locust Grove), MD Rohrersville Locust Grove, MD Rosedale, MD Royal Oak, MD Ruxton, MD Sabillasville, MD Saint Inigoes, MD Saint Leonard, MD Saint Michaels, MD Salisbury, MD SALISBURY, MD Sandy Spring, MD Savage, MD Scotland, MD Seabrook, MD Seat Pleasant, MD Secretary, MD Selbysport, MD Severn, MD Severna Park, MD Shady Side, MD Sharpsburg, MD Sharptown, MD Showell, MD Siliver Spring, MD Silver Spring, MD SILVER SPRING, MD Silver Springs, MD Smithsburg, MD SMITHSBURG, MD Smithville, MD Snow Hill, MD SNOW HILL, MD Snydersburg, MD Solomons, MD South Baltimore, MD Sparks, MD SPARKS, MD Sparrows Point, MD Spencerville, MD Stevensville, MD Stevensville (Kent Island), MD Still Pond, MD St Inigoes, MD St James, MD St. James, MD St Leonard, MD St. Leonard, MD St Martin, MD St. Martin, MD St Marys City, MD St. Mary's City, MD St Mary S City, MD St Michaels, MD St. Michaels, MD Stockton, MD Street, MD Sudlersville, MD Suitland, MD Suitland , MD SUITLAND, MD Sunderland, MD Swanton, MD SWANTON, MD Sykesville, MD SYKESVILLE, MD Takoma Park, MD Taneytown, MD Taylors Island, MD TAYLORS ISLAND, MD Taylorsville, MD Temple Hills, MD Thurmont, MD Thurmont (Creagerstown), MD Tilghman, MD Timonium, MD Toddville, MD Towson, MD Towson (Towson), MD Trappe, MD Tunis Mills, MD Tyaskin, MD Tylerton, MD Union Bridge, MD Uniontown, MD University Park, MD Upperco, MD Upper Falls, MD Upper Hill, MD Upper Marlboro, MD Vale Summit, MD Valley Lee, MD Victorville, MD Vienna, MD Waldorf, MD Waldorf , MD Walkersville, MD Warwick, MD Washington Grove, MD Welcome, MD Westernport, MD West Friendship, MD Westminister, MD Westminster, MD Westminster (Deer Park), MD Westover, MD West River, MD Whaleysville, MD Whaleyville, MD Wheaton, MD Whiteford, MD White Hall, MD White Marsh, MD White Plains, MD Willards, MD Williamsport, MD Williards, MD Windsor Mill, MD Wingate, MD Wittman, MD Wolfsville, MD Woodbine, MD WOODBINE, MD Woodlawn, MD Woodsboro, MD Woodstock, MD Woolford, MD Worton, MD Wye Mills, MD Zihlman, MD
Community of Joy

Community of Joy

302 South Blvd

Church of the Brethren

Services: 09:00am