Evergreen Presbyterian Church
Evergreen Presbyterian Church
A Presbyterian (PCA) church in Salem, OR
Who We Are
Evergreen Church is a community of Jesus' followers committed to loving Salem, OR. Jesus links us to God's people throughout the centuries, and so our beliefs are not new. They are summarized concisely by the Apostles' Creed from the 4th century. A larger expression is found in the Westminster Confession of Faith, as adopted by our denomination, the Presbyterian Church in America.
About Us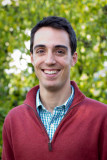 Dr. Christopher Bechtel
Senior Minister
Christopher is delighted to live and serve in Salem. Years in St. Louis (for an MDiv) and Edinburgh, Scotland (for a PhD), taught him to value the (sometimes comically) courteous drivers in his native Northwest. He also loves the proximity to mountains and ocean as well as the delicious varieties of food and drink so abundant in the Willamette Valley. Christopher and his wife, Jackie, have three children, Julian, Eliza and Alasdair. The children have a compost-producer, a.k.a, Lucy the Rabbit. They all live just blocks from Evergreen in Salem's Grant Neighborhood, where they enjoy hosting friends and neighbors, tending their garden, splitting wood, reading, painting, cooking, singing and finding God's gifts of beauty in unexpected corners.
In my last entry I said if we moved to Salem, Evergreen would be our church. Well, we moved here in August 2020, and we have called it home ever since! My wife and I have been just as pleased in the long-term as we were in the short, and we are quickly becoming a member of the church family in so many ways. The church has worshipped at Cottage and D streets for a number of years and will soon be moving into a larger worship facility at 17th and Nebraska. If you want to see what we are all about without leaving your home, our 9:00 am service is televised over ZOOM each week. But to get the "real feel" come and join us at either 9:00 am or 10:30 am each Sunday. We could not be more pleased with God leading us to this church, and if you are a person who wants to hear the truth of Scripture, the whole truth, preached every Sunday, this just might be the place for you!

June 9th was our first day at this church, and we felt at home immediately. We are from Texas where we attend a PCA church, and we got from this church exactly what we get in our home church: the preaching of God's Word without apology! We liked all parts of the service, and we were especially pleased with the expository preaching and the music. Communion was conducted in an intriguing manner (we liked it!), and we found at least a couple of people who were very friendly and informative. Since we are in Salem only for the summer, Evergreen will be our church home while we are in the city. If we were to ever move to Salem, it would be a church permanently!