About
Baptist churches describe themselves with words like friendly, multigenerational, and casual.
Popular church music styles include traditional hymns, contemporary, and praise and worship. Baptist churches often offer children's ministry, missions, youth group, nursery, and community service programs.
Visitor Experiences
"Pray & invite Jesus & his armies angels into the USA & USA social security & soc. Sec. Disability payments crisis, wars. White haters, extortionists, some bad black Muslims, etc. Are warring seniors & disable people for their monthly checks. To steal all or get a extort payment, also kidnap & kil......read more"
Anonymous
at
Friendship North Baptist Church
Featured Leader
Patrick Johnson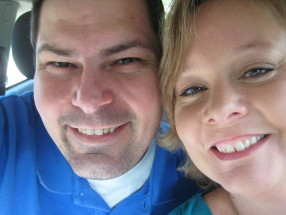 Graciously saved by God while working in a prison, I was brought to the end of myself, that I would turn from my sin and trust only in Christ. From then on, I was convicted of my responsibility to teach the bible to my family. Later, God opened opportunities to teach Sunday School, start an AWANA...
...read more
---