Episcopal Churches in Olympia, WA
Discover 2 churches
Find a Church
Denomination
Episcopal churches describe themselves with words like traditional liturgy, friendly, and inclusive.
Popular church music styles include traditional hymns, organ, and contemporary. Episcopal churches often offer community service, adult education, choir, children's ministry, and youth group programs.
Featured Leader
James Thibodeaux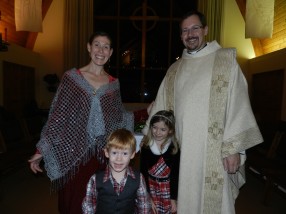 Fr. James was called to as pastor of St. Christopher's in 2014. He brings to us an emphasis on intergenerational ministry from infants to seniors, a love of authentic worship, inspiring sermons, a good sense of humor, and a kind heart. He has studied at both Lutheran and Episcopal seminaries and ...
...read more
Episcopal Churches in Olympia