American Baptist Churches USA Churches near Littlejohn Island, ME
Find a Church
About
American Baptist Churches USA churches describe themselves with words like casual, friendly, and multigenerational.
Popular church music styles include traditional hymns, contemporary, and praise and worship. American Baptist Churches USA churches often offer community service, children's ministry, missions, adult education, and youth group programs.
Visitor Experiences
"This is from an online watcher. I love the Christ centered message & music & enjoy your services but every week the mics are horrible. Either there is no sound when Pastor Don starts then after a bit it blasts out & hums. I, with another, watch online & would like to hear the entire service. Man......read more"
Brenda B
at
Deering Center Community Church
Featured Leader
Thomas Tuck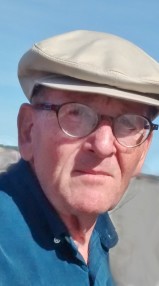 ---