Los Angeles, CA
West Los Angeles United Methodist Church
West Los Angeles United Methodist Church
A welcoming, family-friendly, and engaged faith community.
Los Angeles, CA
Who We Are
West LA United Methodist Church is a historic Japanese American congregation that has grown into a multi-ethnic, family-friendly, open and welcoming congregation. Join us for worship in English at 9:30 AM and in Japanese at 11:00 AM. A Nursery and Sunday School classes are available for infants, children, and youth. You are welcome to participate in Bible studies, small groups, mission and service projects, retreats and social events.
About Us
Leadership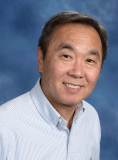 Rev. Gary Oba
Sr. Pastor, Rev. Gary Oba, is a graduate of UCLA and Pacific School of Religion. He is passionate about preaching, Bible Study, and community service.