Vineyard Community Church
Vineyard Community Church
Who We Are
Main Services
Each week, our 10am and 11:30am worship services share a theme and feel, so just choose the service time that works best for you. Services last about 70 minutes, and include:
Worship – each service, we spend about twenty minutes worshiping God, singing songs written by and for our church as well as music from the church at large.
Communion – each week we remember Jesus' sacrifice by taking communion together. this is open to all who follow christ.
Offering - the Bible says that we shouldn't give reluctantly or under compulsion, so
we don't pass a plate to collect offerings. instead, you're welcome to give financially as part of your worship any time during service. Just drop your donation in an offering box in the back of the sanctuary.
Sermon – We will teach from the Bible — no shouting, stomping or spitting, just an honest look at Scripture. meaningful and relevant topics are delivered in a conversational style.
Ministry Time – no hype, no pressure, and no showmanship. Just a chance to receive individual prayer, or to continue in prayer on your own at the conclusion of every service.
About Us
Leadership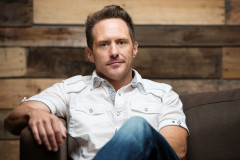 Thomas Papevies
Thomas is the Senior Pastor at VCC. He and his wife, Julie, planted a house church in 1998 out of the Marietta Vineyard Church. Since then, he has pastored the growing VCC community and led the staff. Thomas and Julie have five children: Israel, Josh, Bella, Sophia, and Olivia.
I love being a part of this local expression of the Body of Christ. People here are real, with all of their beauty and brokenness. Christ is on the move here, as he is in the Church at large. We love calling this home. It has been amazing to serve and be served here, to love and be loved! We believe God's love changes us, yet loves us no matter where we are in our journey!

My wife and I love being a part of Vineyard Community Church. Friendly people, great teaching and music. Aside from Sunday mornings there are a number of community groups that meet throughout the month in homes. There are rescue focused groups where we join together to serve those outside the church walls. The church is welcoming and casual. Newcomers can expect to be greeted at the doorway leading into a cafe and gathering area outside the auditorium. There are two services. We like the 11:30 am service so we can even sleep in a little on Sunday morning and have a leisurely breakfast before going to church. Some of our friends prefer the earlier 10 am service to have more time for other activities after church. There is free wi-fi so you will have a good connection if you are using you're smartphone or tablet as your Bible and notepad. People from a wide range of age groups call VCC their church home. We hope to see you there!