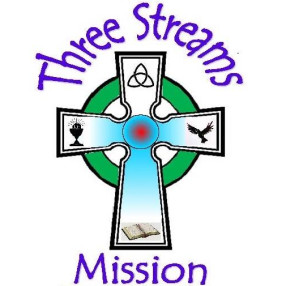 Who We Are
An Oratory of the Anglican Union; Apostolic Faith, Spirit Filled, Founded on the Word
An Oratory (House of Prayer) of the Anglican Union for the Propagation of the Gospel. A gathering of on-fire followers of Jesus Christ dwelling on the mountain of the Lord - a place of discipleship, prophetic ministry, refuge, and intimate worship in the Presence of the Lord.
We are also part of the Anglican Church of Tanzania - Diocese of Biharamulo through our pastor and missionary connections.
While we honor and respect those who want to wear masks - most of our fellowship do not wear masks to church and feel free to greet and embrace each other in Christ and pray over one another without fear.
---
---
Our Services
Service Times
Sunday
06:00pm

-

Weekly Gathering
What to Expect
---
Robert Kelley
Pastor
Grew up Roman Catholic - a blessing that implanted faith in Christ, a love for the Eucharist and the sacred deposit of faith which has been handed down from apostolic times. Born again into personal relationship with Christ in Inter Varsity Christian Fellowship - implanting a passion for God's Word and belief in inerrancy of Scripture Filled with the Holy Spirit in Catholic charismatic renewal - spiritual gift of prophecy / exhortation Ordained in 2013 as an Anglican priest - Diocese of Biharamulo - Anglican Church of Tanzania B.S Biology - Davidson College M.S. Zoology - Clemson University Ph.D. Entomology - Clemson University Married for 41 years - 4 daughters, 6 grandchildren Environmental Scientist and part owner - ETT Environmental, Inc. Recreational Activities: bodybuilding, brazilian jiu jitsu
---